Disciplinary Action against 108 absentee doctors soon: Odisha Gov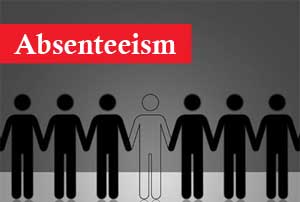 Bhubaneswar: The Odisha government issued a notice warning of disciplinary action against 108 doctors, who have remained absent from their places of duty for a long period, if they fail to reply within a month.
The state government had issued notices several times to the said doctors, who remained absent in an unauthorised manner, directing them to join duty at their respective places of posting but they never responded, said Health and Family Welfare Minister Pratap Jena.
These absentee doctors are yet to report for duty through their postings were made 3 to 5 years ago, he said adding, these doctors have remained incommunicado, flouting the official orders.
Therefore, this is the final notice issued by the government and if they fail to submit replies within the stipulated time period of one month, action would be taken against them as per law, the minister said.
A senior official said these doctors have either deserted their place of duty wilfully for a long period or failed to report for duty.
Attempts have been made to ascertain their addresses to communicate with them but their whereabouts could not be known as they have not intimated their present address either to their immediate authorities or to the Director of Health Services or Director, Medical Education and Training, he said.
The final notice, which was also published in newspapers, has an e-mail ID and asked the absentee doctors to submit their representations along with supporting documents within a month, failing which disciplinary proceedings would be taken against them.
The government move came following allegations that many doctors posted in remote areas and peripheral health centres remained absent from the place of their posting as they are engaged in private practice and not inclined to serve in far-flung regions, said an official.