Do not use PG medical students for Personal Household Chores: Govt warns Medical Faculty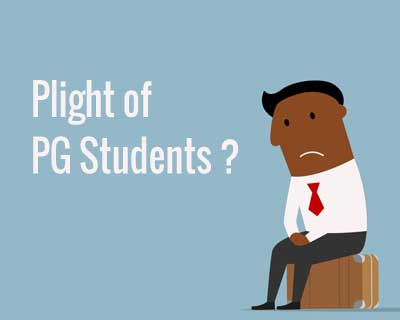 Medical Post Graduate scholars allegedly being asked to cook food for professors, bring groceries and also ferry their children to school and also manage their social events like birthdays and marriages.
Bhubaneshwar: The State's Health Department has issued a strict warning to the faculty associated with three government run college hospitals, following complaints of harassment from Post graduate scholars. The students allege of being used for  running  domestic errands for faculties of these colleges.The Health Department has in a written communication to the three college Heads, asked them to look into the allegations of harassment of PG students, by head of departments and professors.
Mr. Surajit Das, Additional Secretary of Health and Family Welfare has asked the Deans and Principal of SCB Medical College and Hospital, Cuttack, MKCG Medical College, Berhampur and  Director,VIMSAR, Burla, to take appropriate action against the guilty . These are the three colleges named in the student complaint.
A DMET official informed that they had received an anonymous communication earlier this month, alleging that post graduate students were being mishandled in three medical colleges of the state. The communication revealed that post Graduate scholars were being asked to cook food for professors, bring groceries and also ferry their children to school and also manage their social events like birthdays and marriages.
"The letter was also addressed to the Chief Secretary and the complainant has assured of help during investigation. Subsequently, the department asked the concerned college authorities to conduct a probe in this regard," the official told Telegraph.
The complainant also alleged that the postgraduate students were being asked to pay hotel and restaurant bills and  gift costly  items to examiners at the time of examination.The DMET has warned the those guilty of legal action
"As the allegations are grievous in nature, we are also planning to conduct a probe. We have also decided to conduct surprise checking in the medical colleges," said Umakant Satapathy, DMET Joint Director.
''The medical college authorities have been directed to submit an action taken report within seven days and ensure that such incident does not occur in future,''  Das told TNIE.
There are around 400 postgraduate students at the three medical colleges run by the state government.
Having said that, the other side of the picture was also revealed, with several post graduate medical students denying that any such harassing acts were taking place.  Explaining further, these students said, if professors asked  students for a  personal favour, it was only after becoming friendly with them, and at no time were these tasks imposed on anyone.
"In most cases, professors become friendly with the students and ask them for such helps. But, they never forced the students to do such works. Works done in a cordial relationship should not be termed as harassment," said a postgraduate student of SCB Medical College in Cuttack.
A denial was also issued by college authorities. Denying the alleged charges,  Professor Rasananda Mangual, a Surgery Professor, MKCG Medical College said,  "We always guide our students and ensure that they study properly. We never ask them to do any of our personal works. We always maintain cordial relationship between a student and teacher."