Hearing Loss reported after COVID Vaccination, though infrequently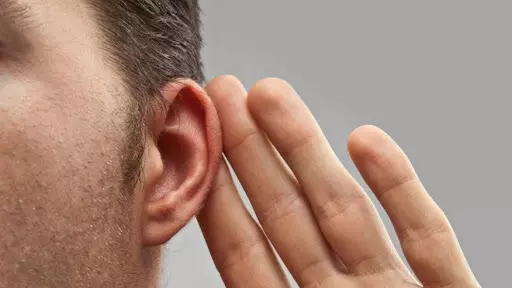 Vaccine Adverse Events Reporting System (VAERS) is a national repository of incident reports associated with adverse reactions that occur after any vaccination which is maintained by the US Centers for Disease Control and Prevention (CDC).
In a recent preliminary report, researchers have identified sudden sensorineural hearing loss (SSHL) after people received COVID-19 vaccines, but it appeared to occur less frequently than expected. The report has been published in the JAMA Otolaryngol Head & Neck Surgery on May 20, 2021.

Many vaccine-related adverse events are associated with otolaryngologic manifestations. Anecdotal reports are rapidly emerging from the otolaryngology community of SSNHL occurring after inoculation by SARS-CoV-2 vaccines that are currently in use in the US under US Food and Drug Administration Emergency Use Authorizations. Therefore, researchers of the Johns Hopkins University School of Medicine, Maryland, conducted a study to estimate the national incidence of SSNHL after the COVID-19 vaccination using data from the VAERS and compared this with the expected incidence of SSNHL in the wider population.
Using VAERS, the researchers found 147 reports of sudden hearing loss, deafness, deafness unilateral, deafness neurosensory, and hypoacusis associated with COVID vaccinations from December 14, 2020, to March 2, 2021. Among 147 reports, they identified 40 reports had a temporal association (onset of hearing loss occurred within 3 weeks of vaccination) and, high credibility of reporting (ie, reported by a health care clinician with documentation of audiologic findings or steroid treatment) were classified as "most likely". Among 40 people, twelve people received Moderna vaccines and, 28 received Pfizer and 30 people were treated with steroids.
Key findings of the study were:
Upon analyzing the VAERS data in the early phase of societal COVID-19 vaccination using 2 messenger RNA vaccines, the researchers found no association between inoculation with a SARS-CoV-2 messenger RNA vaccine and incident sudden hearing loss.
Around 86 million SARS-CoV-2 vaccine doses had been administered in the US during the study period and, only the 40 "most likely" events were reported.
Upon sensitivity analysis, they reported a minimum incidence of 0.3 per 100,000 per year, assuming a single vaccine dose per person. Based on all 147 VAERs reports, the incidence was 4.1 per 100,000 per year.
The authors noted, "We hope these findings will reassure health care clinicians and patients to receive all scheduled doses of the vaccination as recommended by current public health guidelines."
They further added, "We urge clinicians to rigorously report all possible adverse events to VAERS to allow identification of sentinel trends and systematic vaccine safety studies."
For further information:
https://jamanetwork.com/journals/jamaotolaryngology/fullarticle/2780288
Article Source :
JAMA Otolaryngol Head & Neck Surgery