Finance, health ministries to discuss healthcare schemes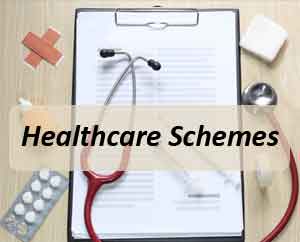 NEW DELHI: The ministries of finance and health will hold first meeting this month on National Health Protection Scheme to discuss the modalities of its implementation, including whether to rope in insurance firms or through setting up of a trust to settle claims.
The scheme, which would be the world's largest government healthcare programme, was announced in 2018-19 Budget for providing medical cover of up to Rs 5 lakh to over 10 crore poor and vulnerable families, constituting 40 percent of India's total population.
"It would be deliberated on whether National Health Protection Scheme (NHPS) will be run through a trust-based model or through general insurance companies," an official told PTI.
Certain states are already successfully running healthcare schemes using trust-based model. Under this model, a trust will be set up by the government with funds being contributed by the Centre and states, which will settle hospital claims of beneficiaries, instead of insurers.
The health ministry will draft the scheme, which is likely to be launched either on August 15 or October 2, after consultation with states. There are states which run schemes for specific illnesses and it would be discussed how to streamline those along with NHPS, the official said.
"The health ministry would discuss with the states on how to go about with the existing state-run schemes once the NHPS is implemented. It has been discussed whether the schemes could be merged. At the central level the Rashtriya Swasthya Bima Yojana (RSBY) would be subsumed within NHPS," he added.
The mega healthcare plan to provide 10-crore poor families with insurance cover against hospitalisation will cost up to Rs 12,000 crore annually.
The Budget has announced the initial allocation of Rs 2,000 crore for the scheme and Finance Minister Arun Jaitley has promised more funds for the scheme as and when required.
"The 10 crore people would be identified on the basis of deprivation indicators under the Socio-Economic Caste Census. As per the indicators, there is about 10 crore, destitute families, as was mentioned in Budget, and those would be covered under the new scheme," the official said.
The deprivation indicators would include households with only one room, Kucha walls and Kucha roof, no adult member between the ages of 16 and 59, female-headed households with no adult male member between 16 and 59, households with disabled member, households with no literate adult above 25 years and landless households deriving a major part of their income from manual casual labour.
The RSBY was launched in early 2008 and was initially designed to target only the below poverty line (BPL) households, but was expanded to cover other defined categories of unorganised workers like construction, porter, taxi drivers, Beedi workers and domestic workers.