First AYUSH institute for North East region inaugurated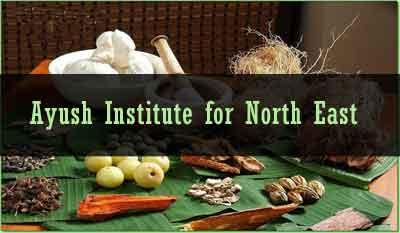 Minister of State for AYUSH (Independent Charge) Shri Shripad Yesso Naik formally inaugurated the North Eastern Institute of Ayurveda & Homoeopathy (NEIAH) at Shillong in Meghalaya. NEIAH is an autonomous institute established by M/o AYUSH, Government of India.
The Institute is having College of Ayurveda and College of Homoeopathy with admission capacity of 50 students each along with a 100-beded Ayurvedic Hospital and a 50-beded Homoeopathy Hospital, Documentation-cum-R&D Centre and Pharmacy with Drug Testing Laboratory. The institute will be a unique institution which will be independent and collocated beside NEIGRIHMS with multi-speciality, where education and health care facilities through Ayurveda & Homoeopathy will be provided under one platform. Moreover, it is designed to facilitate the promotion of Ayurveda and Homoeopathy, the expansion of health care facilities, improvement in the doctor-population ratio and Research and Development on bio-resources in the North East.
The construction of Ayurveda College & Hospital, Homoeopathy College & Hospital and Library cum Administrative buildings under Phase I of NEIAH project has been completed. Phase II of the Project will include residential quarters, hostels for under graduate boys/ girls, Senior Residents etc.
NEIAH has been established at Shillong to provide health care to the people of NE Region and Sikkim under the Ayurveda and Homoeopathy systems of medicine, to promote and popularize Ayurveda and Homoeopathy and to create awareness among the general masses regarding the importance, effectiveness and potentials of Ayurveda and Homoeopathy.
   The main aims and objectives of NEIAH, Shillong:                                                                                                         


To provide under graduate, post graduate, doctoral and post-doctoral teaching, research facilities and quality patient care services under the Ayurvedic and Homoeopathic systems of medicine;


To conduct experiment and develop patterns of teaching in under graduate and post graduate education in all branches of the Ayurvedic and Homoeopathic systems of medicine;


To conduct research on various aspects of Ayurvedic and Homoeopathic systems of medicine;


To provide medical care through Ayurvedic and Homoeopathic systems of medicine to the people;


To conduct refresher courses for Ayurvedic and Homoeopathic systems of medicine;


To develop, promote and propagate the science and art of Ayurveda and Homoeopathy as the case may be.


 The Institute has started functioning with one College of  Ayurveda and one College of Homoeopathy from the academic session 2016 – 17. The Institute admitted 50 candidates each for BAMS (Bachelor of Ayurvedic Medicine & Surgery) and BHMS (Bachelor of Homoeopathic Medicine & Surgery) courses commencing from 30th November, 2016.  The Institute is affiliated to the North Eastern Hills University (NEHU), Shillong for both these courses. The seats are reserved for all seven states of North Eastern Region along with 24 (twenty four) seats under the All India Open Seats Quotas.
The Institute is presently running with OPD and IPD (Ayurvedic & Homoeopathic) with qualified specialist doctors with all diagnostic & laboratory facilities.  Free Panchakarma therapies along with free laboratory diagnostic facilities are also available. We also provide free medicines to patients as per availability of medicines in the stock. Presently a 60 beded Ayurveda Hospital and a 20 beded Homoeopathy Hospital are functional.
Shri Naik will be the Chief Guest of the inauguration ceremony which will be presided over by Secretary, Ministry of AYUSH, Shri Ajit M. Sharan.Minister of Health and Family welfare in Meghalaya Government Smt. Roshan Warjri will also be present at the function.