Govt to Fix Rates of Private Hospitals in Karnataka, Tables bill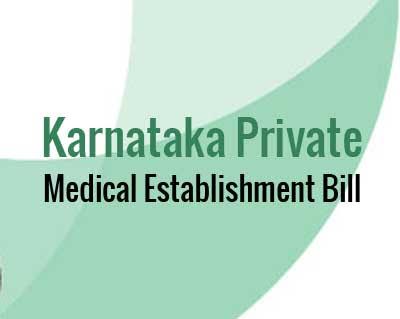 Bengaluru: A bill aimed at empowering the state government to fix the rates for each class of treatment to be collected by private medical establishments was tabled in the Karnataka legislative assembly.
It also gives powers to the government to impose penalty up to Rs five lakh or imprisonment up to three years, on collecting more money as charges than the fixed rates.
The Karnataka Private Medical Establishments (Amendment) Bill - 2017, to further amend Karnataka Private Medical Establishments Act - 2007 (Karnataka Act 21 of 2007) was tabled by Health and Family Welfare Minister Ramesh Kumar.
The bill empowers the government to fix the rates or charges for each class of treatment to be collected by the private medical establishments and to notify different rates for different class of private medical establishments on the recommendations of the expert committee.
The bill in its statement of objects and reasons states that if private medical establishments collect more charges than fixed by the state government, penalty of not less than Rs 25,000 which may extend up to Rs 5 lakh can be imposed.
Imprisonment of not less than six months which may be extended up to three years has also been provided for in the bill, in case of violation.
The bill intends to constitute the district or metropolitan grievances redressal committee for redressal of grievances of patients.
While suggesting the reconstitution of the Registration Authority at district level, it also specifies patient's charter and private medical establishment's charter in the schedule to the act.
The bill that enhances certain penalties leviable under relevant sections of act, stipulates not to demand any due amount at the time of handing over of the dead body to the concerned person, but to collect later.
The Karnataka State Civil Services (Regulation of Transfer of Medical Officers and Other Staff) (Amendment) Bill, 2017 was also tabled in the assembly today.
The bill in its statement of objective and reasons states that there are more number of officers and staff who have completed ten years of service in a same place, and in order to transfer them in public interest it is considered necessary to increase the 5 per cent of transfer of medical officers and others to 15 per cent by amending certain sections of 2011 act.