Fortis completes $14.9-million acquisition of Singapore firm Religare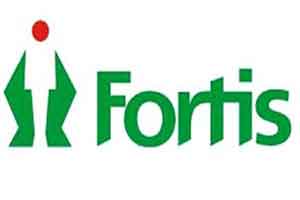 New Delhi: Fortis Healthcare announced that one of its subsidiaries has fully acquired Religare Health Trust Trustee Manager for $14.9 million (about Rs 100 crore).

The company in November had announced that it will fully acquire RHTTM, incorporated in Singapore, which acts as a trustee manager to Religare Health Trust (RHT).

"We would like to inform you that the said transaction has been completed and one of our step down subsidiaries, Stellant Capital Advisory Services Pvt Ltd has acquired 100 per cent of the issued shares of Religare Health Trust Trustee Manager Pte Ltd (RHTTM)... at a consideration of $14.9 million," Fortis Healthcare said in a BSE filing.

The acquisition was completed on February 2, Fortis said.

"Since the majority of assets owned by RHT are operated by Fortis and its subsidiaries, in order to have a more focused approach towards them strategically, it was decided to align the trustee manager with the Fortis, the controlling unit holder of RHT," the filing added.