Four PGI Chandigarh Doctors Recommended for Padma Awards 2019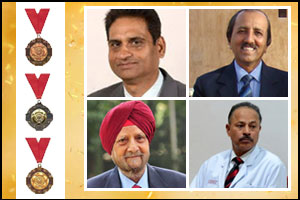 Chandigarh: Four eminent doctors associated with the Post Graduate Institute of Medical Education and Research (PGIMER), Chandigarh have been nominated for the prestigious Padma Awards 2019.
These are Institute's director- Prof Dr Jagat Ram, Head of the Endocrinology Department Dr Anil Bhansali, Medical Superintendent and Head of the Department of Hospital Administration Prof AK Gupta, all three have been nominated for the Padma Shri. At the same, , TOI reports that Emeritus Professor, Department of Neurology, Dr Jagjit Singh Chopra, who was earlier awarded the third highest Civilian Honour- Padma Bhushan in 2008 has now been named by the administration for a Padma Vibhushan (second highest civilian honour).
Padma Shri (also Padma Shree) is the fourth highest civilian award in the Republic of India, after the Bharat Ratna, the Padma Vibhushan and the Padma Bhushan.The awards are conferred by the Government of India, every year on India's Republic Day. The committee deciding the awards is headed by the cabinet secretary and includes home secretary, secretary to the President and 4-6 eminent persons as members. The suggestions received from are placed before the Padma awards committee constituted by the Prime Minister every year.
Prof Dr Jagat Ram
Dr Jagat Ram,  Professor Ophthalmology and Director of PGIMER, Chandigarh has been recommended for the prestigious Padma Shree Award.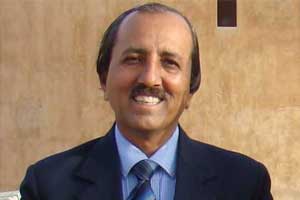 Dr Ram did his MBBS from the Indira Gandhi Medical College Shimla (Himachal Pradesh) in 1978. He joined the Postgraduate Institute of Medical Education and Research, Chandigarh as Junior Resident (MS Ophthalmology) on 1st July 1979 and began his journey with the institute. He rose to become a Professor (Ophthalmology) in 2001 and Head of Ophthalmology on 1 April 2015. He joined as the Director of the Institute on 17th March 2017.
Prof Dr Ram had also done his WHO fellowship at the USA in 1993-1994 and the second one in 1998.
Administratively, he headed the ophthalmology unit at the PGI for 26 years, working for Eye Bank Society of India for 24 years. He is presently the chief coordinator of International Council of Ophthalmology (London) from India.
Prof. A.K. Gupta
Prof. A.K. Gupta, Medical Superintendent-cum-Professor & Head, Department of Hospital Administration started his academic career as faculty at AIIMS, New Delhi in 1988. He later joined PGIMER, Chandigarh as Medical Superintendent and Head, Department of Hospital Administration. He worked for more than 21 years in the department of medicine.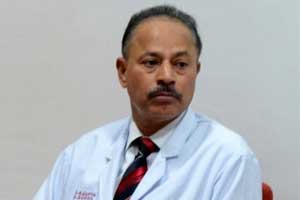 He took the initiative and started a postgraduate course in Hospital Administration at PGI, Chandigarh and has spearheaded a number of symposiums, CMEs, workshops and conferences on Hospital Management.
He is trained in U.K. and was awarded Commonwealth Medical Fellowship for one year in 1991-92, availed at University of Liverpool, U.K. He has been short-term consultant to World Health Organization (SEARO), New Delhi, an International Consultant to World Health Organization, Nepal and has provided training/consultation in Hospital Administration to the doctors belonging to Government of Nepal, Maldives, and Indonesia.
He conducted Management Development Programme for doctors working under National Rural Health Mission, Government of India and was also nominated as Team Leader of Capacity Building Programme for senior functionaries of 6 AIIMS and top officials, administrative functionaries of Ministry of Health and Family Welfare under Pradhan Mantri Swasthya Suraksha Yojana (PMSSY).
 He has been awarded "Skoch Order-of-Merit" during the 47th Skoch Summit on 17th and 18th March 2017 at Constitution Club of India, New Delhi. He was instrumental in winning the 'Cleanest Public Hospital in the country during INDOSAN 2016' workshop by Ministry of Urban Development and Ministry of Drinking Water and Sanitation and also the first prize of Rs 5 crores and third prize of Rs. 1 crore for PGIMER, Chandigarh for its efforts in promoting hygiene and health facilities under the Centre's 'Kayakalp' programme for the year 2015-16 and 2016-17 respectively.
Dr Anil Bhansali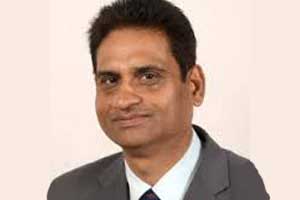 Dr Anil Bhansali, Head of the endocrinology department, PGIMER, Chandigarh. Dr Bhansali has highest citations and H index scorpous that highlights his research publication and its impact. He has found a very effective solution of type 2 diabetes through stem cell transplantation technique. He has actively involved in research and clinical activities and has a various publication in National and International Journals.
Dr Jagjit Singh Chopra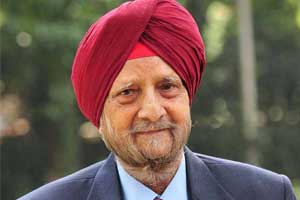 Dr Jagjit Singh Chopra is a neurologist, medical writer and an Emeritus Professor of the Department of Neurology at the Post Graduate Institute of Medical Education and Research (PGIMER). He is the founder-principal of the Government Medical College and Hospital, Chandigarh, and a former president of the Indian Academy of Neurology.
After doing his post graduation and PhD from the UK, and working in various hospitals there, Dr Chopra joined the PGI as an assistant professor and established the Department of Neurology in November 1968. He was gradually elevated to the post of professor and head of the department, which he held till his retirement in June 1995. Dr Chopra remained Founder Director-Principal of Govt. Medical College and Hospital, Chandigarh with the additional responsibility of Secretary, Medical Education and Research, Chandigarh Administration, on deputation from PGI from 1991 to 1995.
Dr Chopra trained many super specialists in neurology, most of whom are heading departments of Neurology at various establishments in India and abroad. He also trained many specialists in neurology for the armed forces. After his retirement, he is Professor Emeritus at PGI and at the National Academy of Medical Sciences, New Delhi.
Dr Chopra was elected by the National Academy of Medical Sciences as its fellow in 1980 and six years later, he received B. C. Roy Award, the highest Indian honour in the medical category. He has delivered several award orations such as Dr R. S. Allison Oration and M. S. Sen Award Oration of the Indian Council of Medical Research (ICMR) and is also a recipient Amrut Mody Research Award of ICMR (1981). The Government of India awarded him the third highest civilian honour of the Padma Bhushan, in 2008, for his contributions to Indian medicine.
Dr Chopra, who was awarded Padma Bhushan in 2008 for his contributions to Indian medicine, this time has been recommended for Padma Vibhushan, three others have been recommended for Padma Shri by the UT administration. Names of Dr Jagat Ram, Dr Anil Bhansali and Dr AK Gupta were recommended last year as well.