Consecutive back to back Quadruple therapies significantly improve patients with H. pylori: Study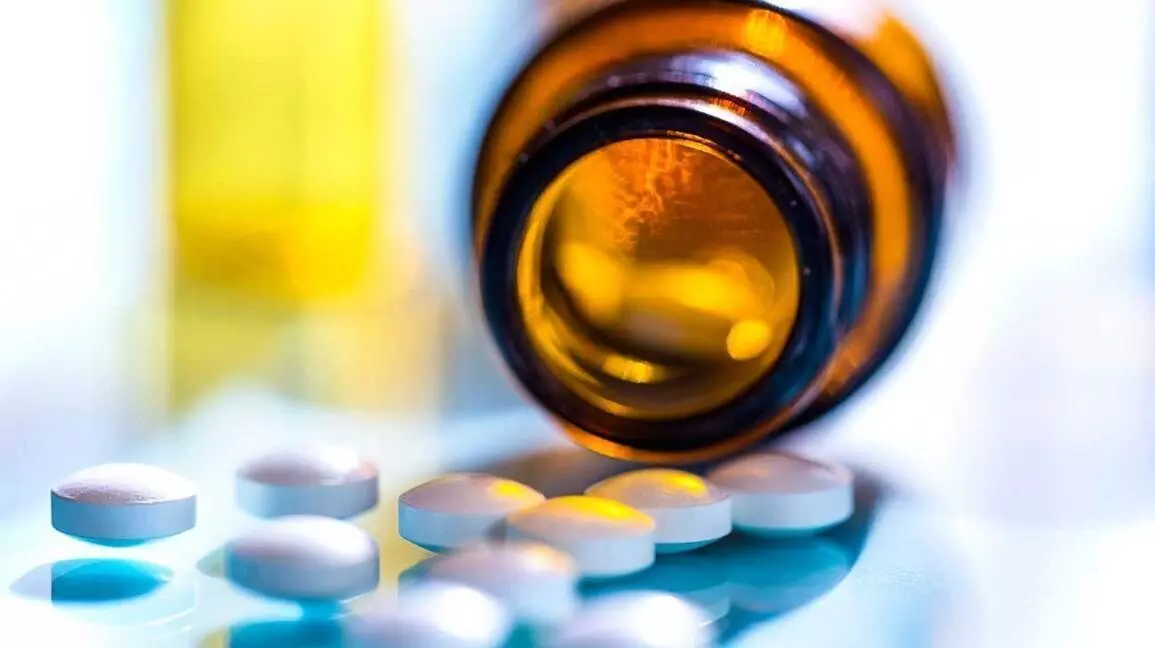 China: A. recent study showed that consecutive therapy with amoxicillin, tetracycline, and furazolidone yielded a high eradication rate (>90%) with acceptable compliance and tolerability in difficult-to-treat H. pylori infection. The findings of this study were published in Clinical and Translational Gastroenterology on 19th August 2021.

Helicobacter pylori is present in around 40% of the world's population. H. pylori eradication alleviates gastric atrophy and avoids metachronous gastric cancer as a prevalent infection causing a variety of gastrointestinal disorders. Jing Liu and the team conducted this study with the purpose to compare the efficacy of two different 1-week triple treatments administered back-to-back in individuals with difficult-to-treat Helicobacter pylori infection. Patients with established H. pylori infection were enrolled for this trial after more than three failed routine triple eradication attempts.
For the first seven days, they received esomeprazole 40 mg or rabeprazole 20 mg twice daily, amoxicillin 1,000 mg twice daily, tetracycline 500 mg four times daily, and furazolidone 100 mg three times daily, followed by colloidal bismuth pectin 200 mg twice daily in place of furazolidone 100 mg for another seven days. The rates of eradication, treatment-emergent adverse events (TEAEs), and compliance were all evaluated.
Consecutive eradication therapy in this study containing three antibiotics known to have the highest resistance barrier was developed to treat those who had experienced more than three previous eradication failures; the results showed that the regimen achieved good therapeutic efficacy (95.1% by PP and 90.8% by ITT), was tolerable by the majority of patients, and compliance was good in China.
The frequency of drug-related TEAEs was comparable to previously reported TEAEs. This trial involved 65 patients, with a mean of 3.6 prior eradications. Intention-to-treat and per-protocol eradication rates were 90.8% and 95.1%, respectively. Drug-related TEAEs were reported by 23.4% of patients. There were no significant adverse effects recorded.
None of the patients required therapy for TEAEs, and 95.3% complied well. In all, 51 patients had accessible antimicrobial susceptibility testing data. Clarithromycin, metronidazole, levofloxacin, and amoxicillin resistance rates were 60.8%, 100%, 70.6%, and 2.0%, respectively. There was no evidence of resistance to either furazolidone or tetracycline. H. pylori, on the other hand, was resistant to three medications in 54.9% of patients (metronidazole, levofloxacin, and clarithromycin).
In conclusion, this pilot study demonstrated that, even after previous H. pylori eradication failures in a specific population with high levels of multiple antimicrobial resistance, consecutive therapy with amoxicillin, tetracycline, and furazolidone was capable of achieving a good eradication rate (>90 percent) with acceptable tolerability and good compliance, regardless of a medication history of these three antibiotics. These findings should be investigated further in multicenter RCTs for clinical use in Chinese patients.
Reference:
Liu J, Ji CR, Li YY, et al. Two Different 1-Week Quadruple Therapies Given Back-to-Back Consecutive Therapy for Difficult-to-Treat Helicobacter pylori Infection: A Pilot Study. Clin Transl Gastroenterol. 2021;12(8):e00391. Published 2021 Aug 16. doi:10.14309/ctg.0000000000000391
Source : Clinical and Translational Gastroenterology