Dupilumab receives FDA's Breakthrough Therapy Status for eosinophilic esophagitis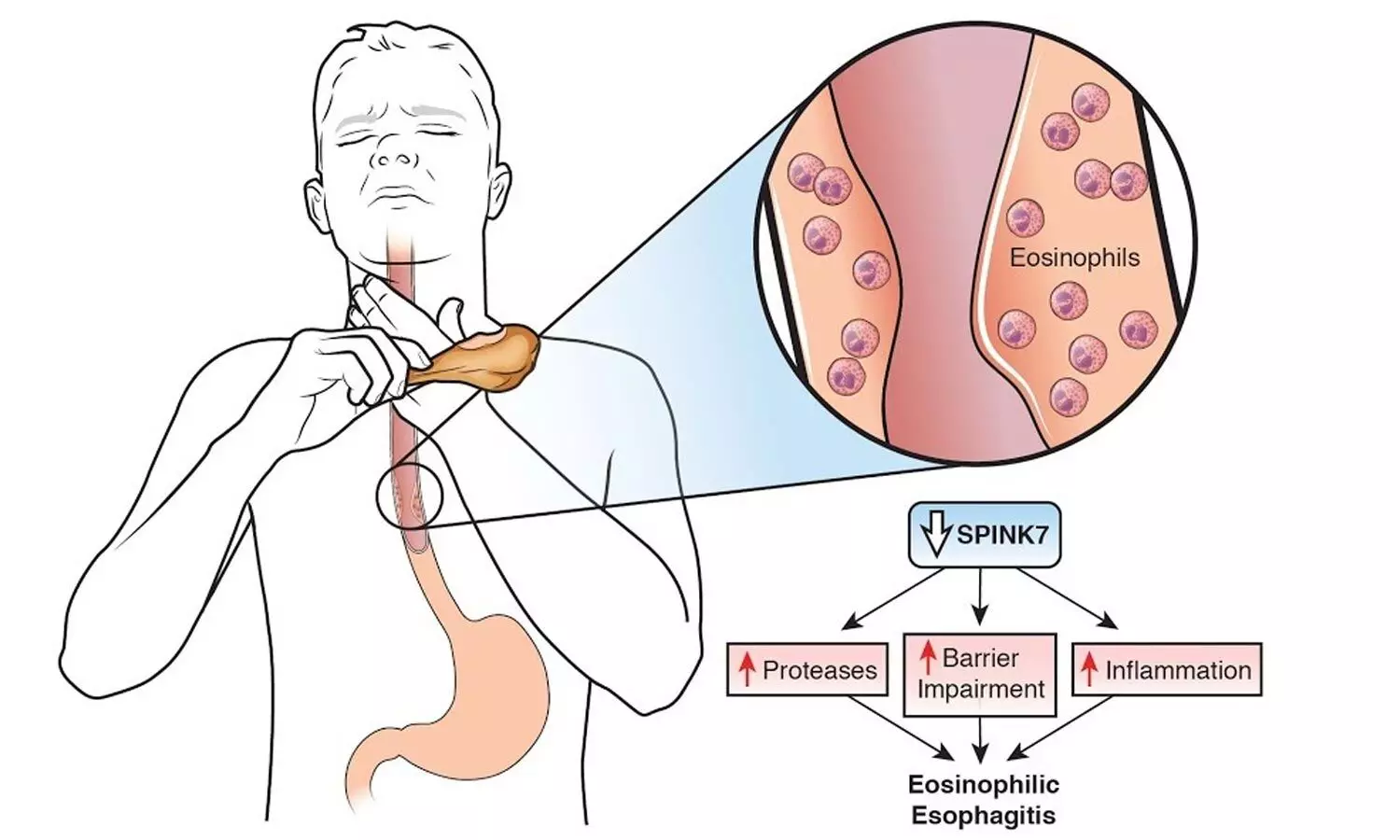 USA: Dupilumab (Dupixent) has received the US FDA's Breakthrough Therapy designation for the treatment of eosinophilic esophagitis (EoE) in patients aged 12 years and older. Breakthrough Therapy designation is designed to expedite the development and review of drugs in the U.S. that target serious or life-threatening conditions.

The designation for this investigational use is based on positive results from Part A of a Phase 3 trial that evaluated Dupixent in patients 12 years and older with EoE. Part A of the randomized, double-blind, placebo-controlled trial of 81 patients met both of its co-primary endpoints, as well as all key secondary endpoints.

Other key findings of the trial include:
Patients treated weekly with Dupixent 300 mg over a 24-week treatment period experienced a reduction in symptoms, esophageal inflammation and abnormal endoscopic findings in the esophagus.
The trial demonstrated safety results consistent with the known safety profile of Dupixent in its approved indications.
The EoE trial is ongoing, with additional patients enrolling in Part B as well as patients continuing in a 28-week extended active treatment period (Part C) after completing either Part A or Part B.

Dupixent is the first and only biologic to show positive and clinically-meaningful Phase 3 results in patients 12 years and older with eosinophilic esophagitis.
There are currently no FDA-approved medicines for EoE, a chronic and progressive type 2 inflammatory disease that damages the esophagus and prevents it from working properly. Over time, excessive type 2 inflammation causes scarring and narrowing of the esophagus, making it difficult to swallow. If left untreated, EoE can affect a patient's ability to eat and cause food to become stuck after being swallowed (food impaction), which can lead to a medical emergency.
About Dupixent
Dupixent is an interleukin-4 receptor alpha antagonist indicated:
for the treatment of adult patients with moderate-to-severe atopic dermatitis whose disease is not adequately controlled with topical prescription therapies or when those therapies are not advisable. DUPIXENT can be used with or without topical corticosteroids.
as an add-on maintenance treatment in patients with moderate-to-severe asthma aged 12 years and older with an eosinophilic phenotype or with oral corticosteroid dependent asthma.
Source : US FDA