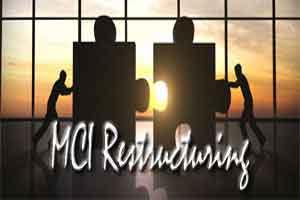 The government is planning a major restructuring drive for improving the efficiency in functioning of the Medical Council of India (MCI), more specifically to bring in more transparency in the functioning of the medical council authority system.

Currently based on recommendations of the health ministry, the proposal has been sent to the parliamentary standing committee on health for a further review.

As the first step forward, the member's term in the council will now be scheduled to a maximum of two terms of five years. Bringing the council's lead such as president and vice-presidents also under the new term, this decision will entitle a doctor, council members and its executive committee members to a maximum tenure of 10 years.

This is a crucial decision by the health ministry (on the advice of an experts committee appointed) since there is no such serving limit for any MCI member at present. It will only help the government closely regulate the development in medical education and conduct of doctors across the country; under the direct purview of MCI. By changing officials periodically, the government is hoping to set new protocols to manage alleged level of corruption in medical education.

Also, a further compartmentalization of MCI functioning into three broad categories including, framing norms based on which medical colleges can be set up, inspecting medical colleges and regulating conduct of doctors, is likely to be considered.

As reported by TOI, the ministry's proposal also suggests raising the qualification threshold for doctors to assume membership of the council. "At present the qualification criteria is very low and anyone who is a MBBS graduate with merely five years of experience can become a member of MCI with nomination from state or constituency," the official said.

"These members are required to visit and inspect facilities, evaluate conduct of other doctors and set guidelines. With such low qualification they may not be doing justice," the official said.

The ministry has proposed to raise the qualification level to at least a postgraduate or involve professor rank doctors for high ranking jobs in the council.