Guj govt to support proposed medical college by pvt trust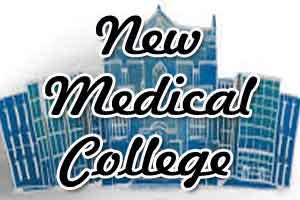 The Gujarat government has assured to support the plan of the renowned 'Kaka-Ba and Kala-Budh Public Charitable Trust' to set up a medical college in Bharuch district, a senior official said today.

A delegation of the Kaka-Ba and Kala-Budh Public Charitable Trust recently met Additional Chief Secretary of the state health department, Anil Mukim, and sought the government's nod for the proposed college, which is planned at the Kaka-Ba hospital campus, on Hansot-Ankleshwar road near Utraj village, about 140 km from here.

"The government will support and provide necessary help to the Trust in establishing a new medical college at its campus," Mukim told PTI over phone.

"The government hopes to set up at least 10 new medical colleges in the next three-four years, thereby adding 1,500 MBBS seats to the state's current pool of about 3,000 seats," he said.

The state currently has six government medical colleges with 1,080 MBBS seats and 12 self-financed medical colleges with around 1,700 seats. Three hundred seats are being added in the medical colleges in the state every year, he added.

"The (medical) college would be set up on Public-Private Partnership (PPP) basis. At present, there is no medical college in the tribal-dominated Bharuch district, located in south Gujarat," Dr Bharat Champaneria, Superintendent of the Kaka-Ba hospital, which is run by the Trust, said.

The Kaka-Ba hospital is an ultra-modern charitable hospital which was established by the Kaka-Ba and Kala Budh Public Charitable Trust under the guidance of the late I A Modi in 1985.

I A Modi was the founder chairman of pharma major Cadila Pharmaceuticals Limited, and a native of Hansot town.

A team of 35 doctors of international repute, under the Canadian organisation 'Operation Rainbow Canada', is camping in the hospital from November 22-December 2 and would conduct 500 plastic surgeries free of cost, Champaneria said.