Gwalior: Hospital caught for allegedly selling babies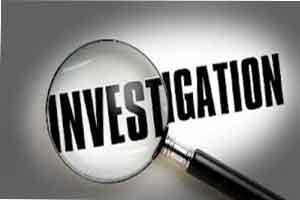 MP: Initial police investigations have revealed an alleged 'baby farm' run by a private hospital in Gwalior district.

The allegations made against the hospital highlight the grave offence of its indulgence in selling and swapping 'unwanted' new-borns for Rs 1 lakh each.

The 30-bed Palash Hospital in Gwalior's Murar area has been selling illegitimatize babies-those born out of rape or illicit relationships. These babies are delivered at the hospital and later sold for adoption, as implied by the police.

"Three others have been sold to childless couples in Uttar Pradesh and Chhattisgarh", Prateek Kumar, ASP crime branch told TOI on phone.

Five people including the hospitals director TK Gupta, manager and parents who bought babies from this hospital have been booked under sections 370 (buying or disposing of any person as slave), 371 (Habitual dealing in slaves) and 373 (buying minor for the purpose of prostitution).

Hospital manager Arun Bhadoria who has also been arrested for his alleged involvement in the matter, has further highlighted that the agents involved in the operation used to visit Chambal region to get girls with unwanted pregnancies.

The investigating officer has further implied that once the girl or her parents conceded to termination of pregnancies, the hospital assured them of a safe and secret delivery. After which, it was sold to coupled who were interested in a deal. Few cases even went to the extent of swapping a new born girl with a boy.

At present, police is sending its teams to Chhattisgarh and UP to look for couples who bought babies from this hospital.