Haryana govt seeks cancellation of NABH recognition to Fortis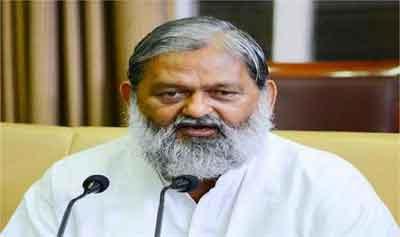 Gurgaon: The Haryana government has recommended cancellation of a recognition to Fortis Memorial and Research Institute (FMRI) hospital here following the death of a seven-year-old dengue patient due to alleged medical negligence and allegations by her family that they were overcharged.
The charges against the hospital were investigated by a government panel following which a letter in this regard was sent to the chairman of the National Accreditation Board for Hospitals and Healthcare Providers (NABH).
The panel in its report accused hospital authorities of removing Adya Singh from ventilators without alternative arrangements and sending her in an ordinary ambulance even though her condition was "very critical" at that stage.
The letter was sent to the accreditation bodys chairman by the Haryana director general of health services (DGHS) on December 9, state government reports said.
Besides, it was also been found by the panel that the hospital had overcharged by using expensive medicines.
"The hospital could have used generic medicines for Adyas treatment instead of expensive allopathic medicines," the letter read.
Besides, the DGHS in a letter to the Haryana Urban Development Authority (HUDA) has also sought that the hospitals land lease be cancelled as it had violated the terms and conditions of allotment.
However, HUDA Administrator, Yashpal Yadav, said he had not received a official copy of the letter from the Haryana Health Department for cancellation of the hospitals land lease.
"If we receive any order from the state government in this regard, we will act accordingly," he said.