Haryana health minister likely to approach World Bank for funds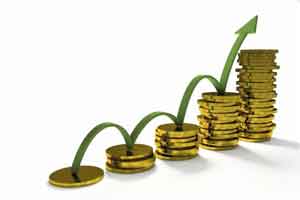 Haryana: The state heath budget in Haryana, considering different projects is estimated to be worth Rs 2,000 crore this year. However, the health sector has an allocated budget of Rs 50 crore only as capital investment. So, as confirmed by the Health Minister Anil Vij to Express, he is bound to approach any organisation or the World Bank for funding.

In addition, Vij implied that "under the estimated budget of Rs 2,000 crore funds we are planning to get 84 hospitals accredited to National Accreditation Board for Hospitals and Healthcare (NABH) at one time. It also includes our plan to upgrade hospitals, and also providing doctor's residence next to hospitals only.

Such a huge amount will require us to approach World Bank or any other financial organisation for monetary helo. Having Rs 50 crore as capital investment will not suffice for our plan to go ahead on the project we have envisaged for the state", said Vij in addition.

Also, there are new medical colleges being set up in the state. The locations identified for the college include Sirsa and another one at Shahbad. For arranging the funds for the college, the state government is reported to have approached two organisation-who are expected to make the necessary arrangements. There is another medical college expected at Dadri, and Faridabad.

Vij told the Express that the state government has issued letters of intent to Shah Satnam Ji Research and Development Foundation for setting up of a medical college in Sirsa and another medical college by the Shiromani Gurdwara Parbandhak Committee (SGPC) at Shahbad. SGPC has sanctioned Rs 104 crore for the project, added Vij. Also, private trusts have applied for setting up of a medical college at Dadri and another 2,000- bedded hospital at Faridabad, Anil Vij further further said.