HC grants bail to senior doctor in corruption case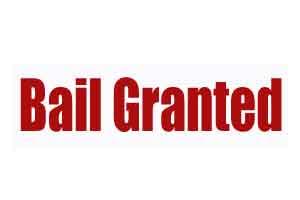 Orissa:
The Orissa High Court has granted bail to the former head of the department of clinical hematology in the SCB Medical College here who was arrested by state vigilance sleuths in December last year on corruption charges.
Justice Sangam K Sahoo granted bail to the senior doctor, Rabindra Kumar Jena, yesterday on a bail bond of Rs 50,000 each by two sureties.
The high court has also asked the doctor to take prior permission of the trial court before visiting any destination outside the state. The vigilance sleuths have already impounded his passport.
 The state vigilance directorate booked the doctor after detecting properties worth over Rs 3.23 crore in his possession which was disproportionate to his known sources of income. He was also booked for alleged misappropriation of Odisha State Treatment Fund (OSTF) which he headed.
He was accused of criminal conspiracy, misuse of official position and showing undue favour to different pharmaceutical companies.
Read Also: 
FIR under 304A against three Senior doctors of SCB Medical College for negligence