HC seeks report on infra, facilities at Gorakhpur hospital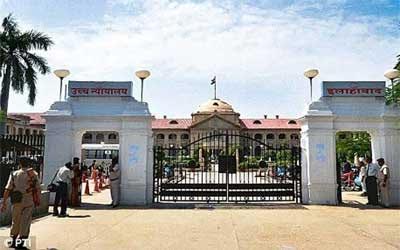 Allahabad: The Allahabad High Court sought a "detailed report" on the infrastructure and medical facilities at Gorakhpur's BRD Medical College, where scores of children have died this year triggering nation-wide concern.
A Division Bench comprising Chief Justice D B Bhosle and Justice M K Gupta directed the secretary of the Uttar Pradesh State Legal Services Authority to personally visit the medical college hospital and file a report along with photographs of various wards.
The order was passed on a Public Interest Litigation (PIL) filed by Suneeta Sharma and several others who sought a judicial inquiry into the death of more than 30 children, within just 48 hours in the second week of this month.
These children had been admitted to the hospital, most of them for encephalitis, which claims hundreds of young lives every year in eastern UP.
The court fixed September 12 as the next date of hearing while granting further time to the state government for filing its counter affidavit on the PIL.
The state government, which had been directed to file its counter affidavit by today, had requested more time for complying with the direction.