Himachal Pradesh: MoU for operating free air ambulance service signed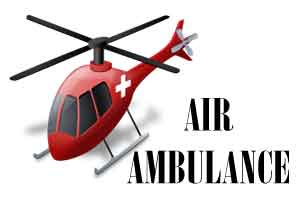 Shimla: Himachal Pradesh Chief Minister Jai Ram Thakur said the state government would implement 'Ayushman Bharat' health programme in all Sub Centres by converting into Health and Wellness Centres and health protection cover of Rs five lakh would be provided to the poor people.
He was speaking on the occasion of signing of MoU for operating 'Free Air Ambulance Service' with the state government, Helimission Foundation Switzerland and Lady Willington Hospital Manali, here.
The Chief Minister while thanking the Helimission Foundation Switzerland for their proposal to start free air ambulance service in the state with Lady Willington Hospital, Manali as mediator for this much needed service said this air ambulance service would cover the entire state to lift the patients to the nearest health institute and would be operational in close collaboration with the 108 ambulances services.
He said the state government would provide all necessary infrastructure, including space for residences of the human resources, landing and upkeeping of the helicopter.
The state government is committed to provide better health facilities to the people of the state at their door steps. He said Rs 2,302 crore has been allocated for health sector during the current financial year which was Rs 582 crore more than the previous year's allocation.
Additional Chief Secretary Health B K Aggarwal welcomed the Chief Minister.
International Director, Helimission Foundation Switzerland Simon Tanner said the Foundation was working in this field for the last 47 years.
Education Minister Suresh Bhardwaj, Additional Chief Secretary-cum-Principal Secretary to Chief Minister Shrikant Baldi and other senior officers were present on the occasion among others.