Himachal Pradesh to extend healthcare benefits to 65 lakh people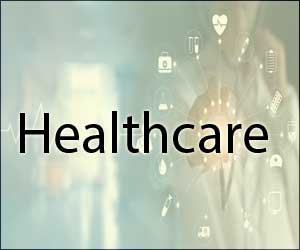 Shimla: Himachal Pradesh Government is extending the benefit of healthcare to 65 Lakh people in the state under Himcare, Sahara Yojana, Environment health Safety and environmental services (EVS) Health care schemes.
This was replied by Health Minister Vipin Singh Parmar while replying to discussion on Himcare and Sahra health care schemes under rule 130 in the house on Tuesday brought by Narender Thakur of BJP.
He said that about 22 lakh are being covered under Ayushman Health Care, 6.42 lakh under Himacare scheme  4.50 Below poverty line families under Sahra Yojana, three lakh under ESI and fur lakh under EHS and EVS health care schemes in the state.
He said that under Ayushman scheme including 52 private hospitals as many as 199 hospitals were covered under this scheme which is completely cashless and paperless. He said that more than 1600 types of diseases were covered under Ayushman schemes.
He said that advanced PAT scan services of cancer are available at IGMC and works of a new block of superficiality units are underway. He said that Chief Minister Jai Ram Thakur on Jul 15, 2018, also launched Rs 18 Cr Sahara Yojana to about 4.83 lakh BPL family members which provide Rs 2000 per month payment for the patients suffering from the nine different types of critical disease.
Under CM Sahara Yojana Parkinson's, Malignant Cancer Disease, Paralysis Disease having permanent disability taking treatment for long basis or bedridden, Muscular Dystrophy, Haemophilia, Thalassemia, Acute or chronic Renal failure or any other disease which renders a person permanently incapacitated is included under the scheme. Mr Parmar said that under this scheme out of pocket expenditure is being provided from the government kitty. As many as 3584 beneficiaries are identified in the state and target has been landed to over about 6000 people.
He said that under the Himachal Pradesh Universal Health Protection Scheme about 1.86 lakh people were identified in the state and health benefits were extended to 17500 beneficiaries in 2018 under the scheme.
Read Also: Important to address human resources issue in healthcare sector: Niti member