Himachal Prescription Audit: Health Minister asks administration to take strict action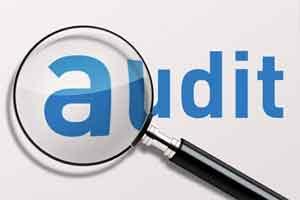 Palampur: A Medical audit of the prescription of medicines brought two doctors of civil hospital under the scanner of state government for writing costly medicines and forcing patients to buy them from medical shops outside the hospital's premises.
These doctors are among 400 medical practitioners associated with various government medical institutions in the state who have been sent notices by the government under the prescription audit scheme after allegations surfaced that the doctors are prescribing non-generic medicines.
Read Also: Himachal Govt Prescription Audit: 400 doctors get notices for Violations
According to The Medical Council of India's command, the medicines prescribed by doctors must be in clear handwriting and in generic names so that it does not cause any inconvenience to patients.  The MCI had warned the doctors of strict action if they failed to adhere to its guideline on prescribing drugs in generic names.
To ensure that doctors adhere to generic prescriptions,  the state government also started a Prescription Audit Scheme initiated four years ago, whereby for every patient two prescriptions were generated- one patient's copy and one copy of the government health institution. All the institutions' copy are deposited in the prescription boxes.
With the department receiving a number of complaints of doctors favouring certain pharmas and chemists, under the department with the health audit scheme has now issued notices to 400 doctors posted in various health institutions for prescribing branded instead of generic medicines in violation of the Himachal Government directives.
The Health Minister Vipin Parmar informed media that he had directed the authorities to initiate action against the erring doctors who had violated the guidelines of the state government while prescribing medicines to patents, which were not covered in the policy of the government, reports the
Tribune
.
He further added that Himachal Pradesh was the only state in the country, which had started online medical prescription of doctors along with its medical audit, to abolish rampant corruption in the Health Department.
Read Also: Audit of 8 Govt hospitals to point out deficiencies: Delhi Govt