Hyderabad Doctor cheated of Rs 1 crore, 24 year old arrested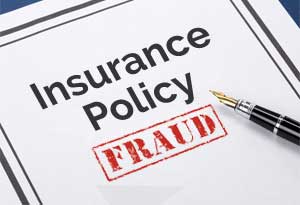 Hyderabad: A city-based doctor has recently been cheated of Rs 1 crore by a 24-year old fraudster by offering an insurance policy. The Detective Department of the Central Crime Station (CCS) has arrested the miscreant from Haryana.
According to media reports, a 24-year old, identified as Kapil, from Haryana, called up Dr Atiya Parveen Khan and offered her an insurance policy of Rs 1 crore on call in July last year. He bluffed her by claiming a sudden rise in the amount deposited by her.
She trusted his words and deposited the said amount to the
fraudster
. When the guy suddenly stopped relying to her calls, she became skeptical and then lodged a complaint in the police station.
Read Also: Insurance policy fraud: Government doctor arrested for fake postmortem certificate
K.C.S. Raghu Vir, the additional DCP, CCS told the
Deccan Chronicle,
"Kiran convinced her over the phone to buy the policy and promised her huge benefits within a short period. The woman trusted him and deposited Rs 1 crore. When he stopped responding to her calls, she lodged a complaint with the police."
After an investigation by police officials, it was revealed that the fraud was committed from Haryana and the modus operandi of the fraudsters was to attract people by promising them insurance policies with huge returns. The police nabbed him from Haryana.
"After the details were known, a special team was formed and sent to Haryana to nab the accused. With the help of the local police, he was arrested and brought to the city on a prisoner transit warrant and will be remanded to judicial custody," Mr Vir further added.