Hyderabad: Three more govt hospitals likely to come up in the city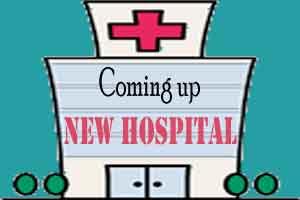 The government hospital infrastructure in the Hyderabad city will get a boost with three more units, as recently implied in a decision by the Chief Minister K Chandrasekhar Rao.
This is a notable edition to the existing government led hospitals in the city, taking the tally to 6 after addition to the existing Osmania, Gandhi and King Koti hospitals.
In a recent meeting held at the Chief Ministers Office, the CM is reported to have directed his officials to begin the search for land for the proposed three new hospitals. To bring the existing as well as the proposed hospitals at par with international standards, the budget allocation will be done in 2016-17 state budget.
As reported by the
Express
, he also decided to construct a new superspeciality hospital in the coal belt area to provide better medical facilities to coal workers. MGM Hospital in Warangal and other important hospitals in the state too will be improved.
The chief minister also instructed officials to speed up the process of regularising all the contract employees in the state and also implement the decision to enhance the wages to the outsourced employees.