Hydrabad : 4 con-men held for duping Doctors and Medical Students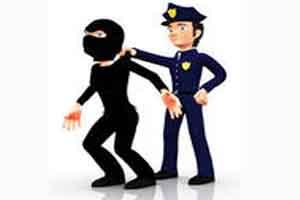 Hyderabad: Central Crime Station (CCS) sleuths have nabbed for 4 conmen who were apparently duping doctors and medical students in the city. These people have been arrested on accounts of cheating medical students and doctors on two different accounts.
The first case involved these conmen inducing two doctors to invest money to the tune of Rs 1 crore as an investment in a hospital that they were going to buy. The accused approached two doctors working in Axon hospital, Dr Vinay Kumar Reddy and Dr D Rajeev, promising them 70 percent share in the new hospital as well as a share of profits for an investment of Rs 1 crore. Further to this one of the conmen, also coaxed the doctors to open bank accounts in different banks, forcible obtaining their cheque books and promissory notes, trying to take bank loans with fraudulent means. These conmen then prepared fake agreements of sale, stamp papers to the same effect.
Not only this, these conmen also collected original educational certificates of both the doctors with the pretence that the hospital will be run under their names. The accused also took the gold ornaments of the doctors and others, using them to obtain further bank loans.
With all the money collected, the main accused identified as KVG Krishna Phani Kumar, invested  in Axon Hospital at SR Nagar, Lazarus Hospital at Lakdikapool and Mamatha Nursing Home, Langarhouz without investing his own money.
In another case, these conmen promised parents of medical aspirants admissions under the judiciary quota in Bhaskar Medical College near Chevella, where they claimed to have a strong 'tie-up'. Under this pretense,they took money from parents of two medical aspirants to the tune of Rs 47 lakhs and Rs 50 lakhs respectively.
The
New Indian Express
 reports that the four culprits , now identified as KVG Krishna Phani Kumar (46), business, Legend Apartments, DD Colony, Amberpet; Puvvada Sai Babu (48), manager (marketing ), resident of Nallakunta; Tatipally Ashok Kumar (45), supervisor, resident of Bodduppal; and Kattela Sathish Kumar (44), resident of Golnaka, Shanthinagar have been arrested by the  Central Crime Station for a criminal intention to gain money wrongfully.