Indian Pharma sector can touch Rs 4 lakh crore by 2020: Ananth Kumar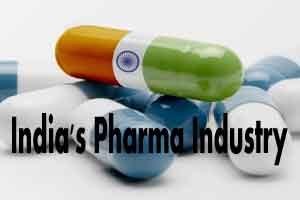 NEW DELHI: Indian pharma sector can double in the next your years and touch Rs 4 lakh crore on the back of key policy initiatives of the government, Union Minister Ananth Kumar said.

"The overall growth rate of GDP is above 7 per cent while pharma sector in the country is growing fast at 14 per cent, and we are targetting this sector to touch Rs 4 lakh crore mark by 2020. That's why we have taken various policy initiatives and will keep doing that," Fertiliser Minister Ananth Kumar said.

He was speaking while releasing a report on recommendations of the task force on 'Development of Manufacturing Capabilities in each Medical Vertical in Pharmaceutical Production'.

Kumar added that government is aiming to increase the pharma sector growth rate by at least another one or two per cent so that it can touch Rs 4 lakh crore mark from its current size of Rs 2 lakh crore.

"Pharmaceutical sector in the country is a sunrise industry and India can be a world leader in it..the government is working to set up Pharma Parks, Bulk Drugs Parks and Medical Devices Parks and the first ever medical devices park is going to come up soon," Kumar said.

Quality, availability and affordability are the key words for pharma products, he said, while highlighting the issue of making medicines available to people who are below the poverty line.

He also exhorted the pharma industry to develop expertise in verticals apart from generics.

Rating agency ICRA has also said that the growth momentum of the domestic pharma sector is likely to sustain in the near-to-medium term owing to steady demand witnessed across therapy segments.