3 years Jail, Rs 50000 fine for assaulting Doctor in Jharkhand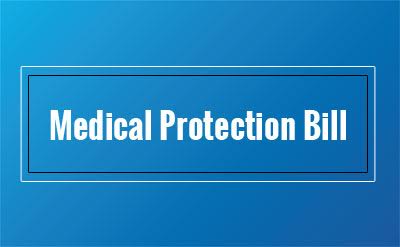 Ranchi: After the massive Doctor's strike in Jharakhand demanding Medical Protection Act, the Jharkhand Cabinet is reported to have finally cleared the proposed Medical Protection Bill that would protect the doctors, paramedics from the growing violence and attacks from the relatives of the patients.
According to the Jharkhand Medical Protection Bill, any damage done at a hospital punishable by three years in prison and a fine of Rs 50,000. The proposed Bill would apply to all hospitals, whether private or government, nursing homes as well maternity homes.  Besides doctors It would also apply to other hospital staff including nurses and paramedics.
The Bill, to be introduced in the Assembly for the final approval and contains guidelines for Both patients relatives as well as medical practitioners. Explaining the rules of the Jharkhand Medical Protection Bill for both patients  and doctors, an official elaborated to Express;


The ethics code and other regulations, as prescribed by the Medical Council of India, would have to be followed by the doctors.


Damaging of property or manhandling of staff would lead to imprisonment of upto three years and/or Rs 50000 fine. This is a non-bailable offence and the cases would be looked into by a DSP-level officer.


It is mandatory for all doctors to attend the patient in emergencies and any private hospital can not hold back the body of a patient on account of non-payment of bills.


All hospitals will have to display facilities offered with rates on boards, besides informing patients in writing about the treatment being followed.