Just a Day after Doctors Rally on Violence, A Doctor assaulted in Jaipur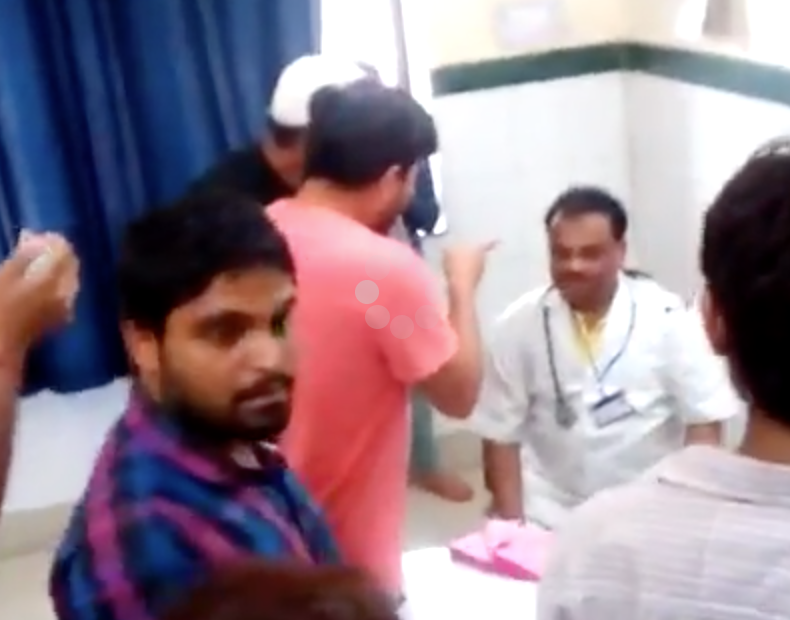 Jaipur: Just a day after doctors united together to raise their voice against the rising atrocities against the medical profession, and the unnecessary bashing of doctors over treatment of patients, another incidence of violence was reported, where a doctor was  allegedly assaulted by attendants of a patient

A doctor on duty at a government hospital was allegedly assaulted by three men in Sawaimadhopur district of Rajasthan today.

The incident occurred in the morning when Dr Mahendra Jain was writing prescriptions for patients at the government hospital, police said. A purported video of the incident has also surfaced on social media in which the accused are seen slapping the doctor for using "foul language". It was alleged that the doctor had angrily used foul language during a telephonic conversation with someone.

A doctor informing about the incident, told Medical Dialogues team, " There was a 9 month pregnancy patient who had come to the hospital and was waiting in the queue to show to the doctor . The relatives started pressuring the doctor to see the patient first. They then made him talk to a medical shopkeeper who told the doctor to see her on priority. Angry with the pressure, the doctor retorted back on the telephone with some expletives."

This made the family members angry who began beating up the doctor, till the security intervened and took them out.