Karnataka: Doctor accuses council of taking HAFTA, gets notice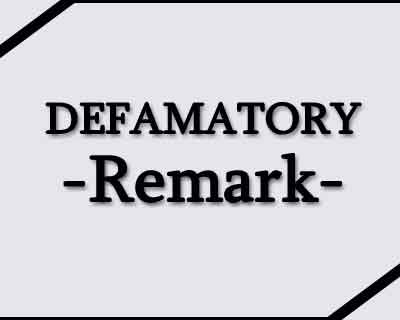 Doctor allegedly used the word HAFTA in context with the renewal fee that was being charged by the council.
Banglore: Karnataka Medical Council is reported to have sent notice to a neurosurgeon in the state, for making defamatory remarks against the State Medical council in a meeting.
The incident goes back to last Month, when a meeting was held between the Karnataka Medical Council and representatives of the state branch on the Indian Medical Association over the license renewal issue. The proposal of renewal process based on CME credits which was being introduced by the council had been met with strong opposition from the medical fraternity in the state.
Read Also: 
Karnataka Medical council postpones re-registration process following protests
It is reported that the meeting, which was held at Chamarajpet, saw heated discussions between the council representatives as well as IMA members. IMA doctors were opposing the move of the council of collecting Rs 1000 as fee towards renewal of licences from all doctors.It was during these heated discussions that one neurosurgeon, Dr Bhanuprakash AS allegedly used defamatory language against the council and accused the authority of  collecting HAFTA in the name of renewal fees.
Elaboarting on the issue, Council president Dr H Veerabhadrappa told Banglore Mirror, "He was the one who participated in the renewal meetings and in the name of expressing his views made some remarks that were uncalled for. Since the council is the regulatory body, he cannot make such remarks. He accused us of collecting hafta in the name of renewal fees and said that instead of carrying out the renewal process and causing inconvenience to the doctors, we should engage in noble initiatives like conducting drought relief operations. He cannot use this language against the council and hence, we decided to take disciplinary action against him."
"We can also charge him with defamation," Dr Veerabhadrappa added.
Reacting to the incident, the council has initiated a disciplinary actions against the doctor under the Karnataka Medical Registration Act (Section 15) as well as under the relevant provisions of Code of Medical Ethics Regulations, 2002 . While slapping him with a notice, he has been asked to appear before the council today.
When contacted, Dr Bhanuprakash, who practices at Banashankari, told BM, "I was just expressing my view that came out in a harsh manner and the council took offence and the president objected to this. I cannot comment further because the matter is subjudice."
Read Also :  
Karnataka: Doctors cry foul as State Council brings CME based registrations