Kolkata gets its own superspecialty hospital for liver ailments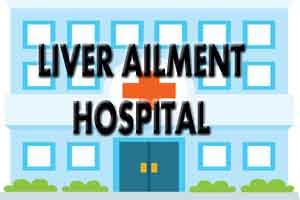 People residing in Kolkata and its vicinity are in for some good news. Those suffering with liver ailments, and requiring treatment can now visit the city's first hospital dedicated to treat them.

A one of its kind super specialty healthcare facility will be set up at Sonarpur on the outskirts of the city. This is the first hospital in the state and the entire eastern region exclusively for liver and digestive diseases.

The hospital is expected to start functioning in 2016. The Construction for the first phase is reported to be completed. The infrastructure, including equipment, are under process of being installed on site.

As reported by TOI, The Indian Institute of Liver and Digestive Sciences (IILDS), an initiative by Liver Foundation West Bengal (LFWB), will become functional in phases. "We will open the outpatients department and diagnostic services like CT scan from February. This is part of the first phase," said Partha Sarathi Mukherjee, project director LFWB.

In-house patient services will start in the second phase, in December 2016. The facility will have a capacity of 100 patients. The second phase will also have diagnostic facilities like MRI. A hundred more beds will eventually be added in the later phase.