Maharashtra: HC intervenes on blood shortage at GMC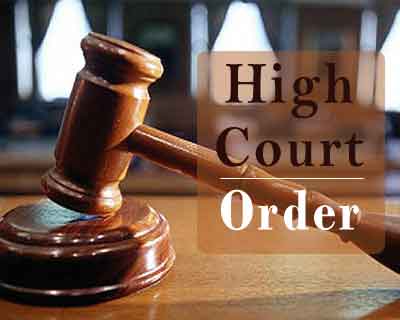 Nagpur:  The Nagpur bench of Bombay High Court, on Thursday sought a report from the state government concerning shortage of blood at the Government Medical Colleges and Hospitals for patients. The demand was made by HC responding to the intervention on a  filed public interest litigation (PIL) by CH Sharma and others regarding lack of basic facilities at the Government Medical Colleges and Hospitals. The court has given a week's time  to submit the report.

The intervention was filed based on media reports claiming huge shortage of approximately 25,000 blood bags every year within the government medical institutions, which allegedly leads to difficulties for patients.

The PIL which was filed complaining lack of basic facilities at the Government Medical Colleges and Hospitals, across the Vidarbha  explaining the difficulties faced by patients in this laxity. It also deemed the shortage of blood availability at blood banks within the hospitals even after adequate supply.

As per the intervention raised, a blood bank was opened at Super Specialty Hospital (SSH) at the Nagpur GMC in order to deal with emergency blood requirements among patients. It also alleged that blood of a required group is never available at the designated blood bank, which also results in people getting bound to ask for blood from private blood banks.

Concerning the pathology facility at SSH, Bhandarkar also contended that the pathology department has space crunch, which is leading to delay in testing and giving reports to patients, even in emergency conditions.

The department is run in two rooms that too taken from the Biochemistry department as its original place is occupied by the administration for the construction of central sterilization store, which is underway.

It was also alleged that due to the lack of blood stock at SSH the patients' relatives get bound to move to private blood banks nearby for the purchase, which cost them whooping amounts of around Rs1,500 to Rs3,000, extremely heavy on a poor person's pocket.

"A decision was earlier taken to acquire the entire biochemistry department for pathology but only partial space could be occupied for the same," reported TOI.

The PIL demanded court intervention in the matter as it argued that every year, there is need of about 1.5 lakh units of blood in GMCH for patients, but only 1 lakh to 1.25 lakh units are only collected by the hospitals, which further leads to the shortage.

The court hearing over the issue is further scheduled for next week by a division bench comprising justice Bhushan Gavai and justice Vinay Deshpande. The bench however allowed the intervention filed through counsel Shreerang Bhandarkar in the matter.