Make Academic Record of doctors Public: Court tells Medical Council of India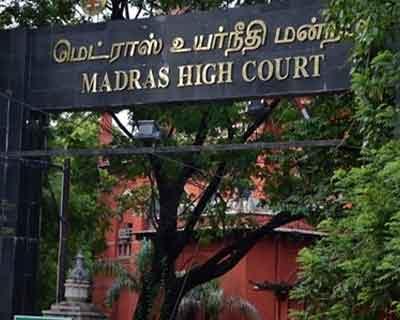 Chennai: The Madras High Court today suggested that patients should know about the academic background of doctors like a number of attempts made to clear their course so that they can take an informed decision when they come for treatment.

Justice S Vaidyanathan made the observation while hearing a plea by a third-year MBBS student, who had failed in two subjects, seeking to award improved internal assessment marks so that he could obtain a pass in the subjects.

The petitioner sought a direction to the Pondicherry University to issue a fresh mark list by awarding improved internal assessment marks secured by him in November 2017.

The judge noted that the petitioner failed in Community Medicine, ENT and Ophthalmology in three attempts held in May and November 2016 and May 2017. In November 2017, he passed Ophthalmology and failed in the other two subjects.

There was a categorical decision taken by the university that improved internal assessment marks would be considered only for the first time seekers.

Even though the petitioner was entitled to write theory papers any number of times, there cannot be any improvement of internal assessment with regard to every attempt he may make, the Judge said and dismissed the petition.

In his order, Justice Vaidyanathan observed that Before parting with the case, it has to be observed that some of the doctors have become commercial brokers having nexus with pharmacists. This court has come across a number of attempts availed of by the students undergoing medical course.

"The Medical Council of India will have to take a decision and ensure that the number of attempts made by doctors will have to be displayed in its website and also in the concerned hospital/clinic, in order to enable the patients to know the performance of the doctor as a student in his career," he said.

This would safeguard the interest of the patients, the judge added.