Max case: Cops seek opinion of Delhi Medical Association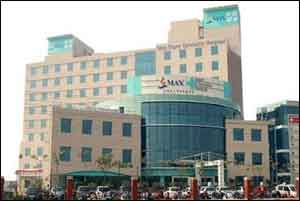 New Delhi: The Delhi Police has written to the Delhi Medical Association (DMA) seeking its opinion in the case of a premature baby being wrongly declared dead by Max Hospital.
The case was transferred from the district police to the Crime Branch for a detailed probe last week after the baby boy, who was born on November 30 at Max Hospital, died at a nursing home in Pitampura on December 6.
A senior officer privy to the probe said that the Crime Branch had written to the DMA yesterday.
"It's a case of medical negligence and requires expert opinion. We have written to the DMA seeking its view on the case and the investigation ahead will proceed after we receive a reply from the association," said the officer.
The case relates to the birth of twins -- a boy and a girl -- on November 30. The parents alleged the babies were declared dead by Max Hospital in Shalimar Bagh but they later discovered that the boy was alive.
The parents said they were told by the hospital that both the babies were stillborn. The infants were handed over to them in a polythene bag, they said.
The family discovered that the baby boy was breathing just before the last rites, the police said.
The Delhi government on Friday last cancelled the licence of Max Hospital, Shalimar Bagh, for alleged medical negligence in multiple instances.
Medical Dialogues team had earlier reported that in the letter marked to Delhi health minister Satyendra Jain, the DMA said the government should have waited for the report by Delhi Medical Council (DMC) into the issue before taking the stand against the hospital.