JB Chemicals brings BP Lowering Drug, Azelnidipine (DHP CCB) to Indian market under brand name Azovas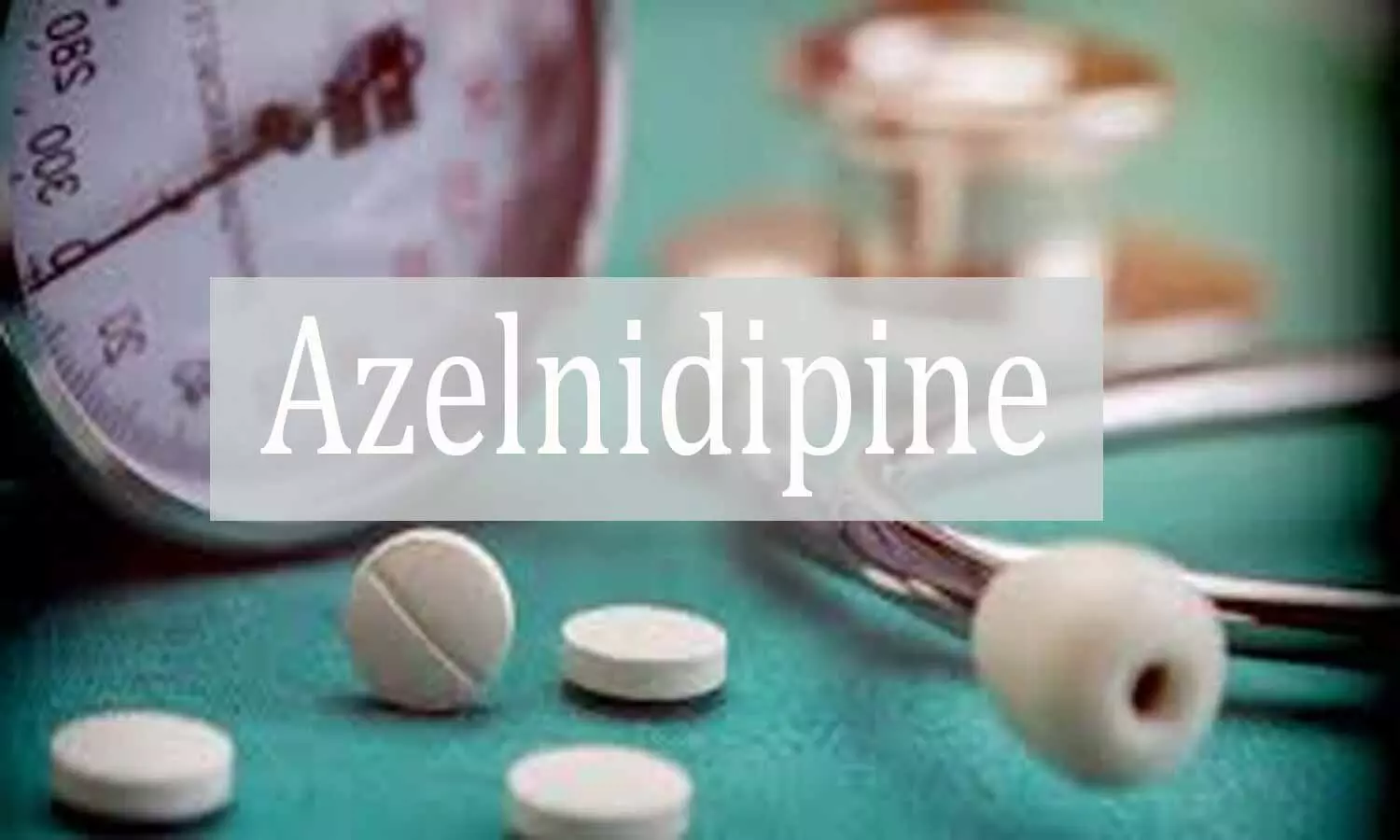 New Delhi: Known for its Calcium Channel Blockers (CCB) range for the management of hypertension, JB Chemicals and Pharmaceuticals Ltd has brought yet another CCB in the country, Azelnidipine under the brand name; Azovas. They are available as tablets in two strengths - Azovas 8mg and Azovas16 mg.
The move comes following the required regulatory nod for market authorization for the product in March 2020.
"Regulatory clearance for this product was received in the month of March 2020. However, due to the nation-wide lockdown, we could not launch this product across the country & with the lockdown now slowly being lifted, Azovas will be readily available at all chemist stores," said Mr Pranabh Mody, President and Whole Time Director, J.B. Chemicals & Pharmaceutical Ltd.
"The drug will prove to be a strong armor in the hands of Cardiologists, Diabetologists, and Physicians for the management of hypertension," he added
Azelnidipine is a third-generation, long-acting dihydropyridine calcium channel antagonist and was first developed jointly by Ube Industries, Ltd. (Yamaguchi, Japan) and Daiichi Sankyo Co, Ltd (Tokyo, Japan). Azelnidipine is indicated for the management of hypertension including Primary/Essential Hypertension. Many studies (1) have shown that Azelnidipine offers similar anti-hypertensive action as compared to the popular CCB, Amlodipine. Azelnidipine can be prescribed in hypertension with diastolic dysfunction. Unlike popular CCBs, Azelnidipine does not increase the heart rate and hence has shown to have cardio-protective benefits (2)
Further, Azelnidipine's antihypertensive effect is sustained over 24 hours & it is 17 times (higher) lipophilic than Amlodipine. Azelnidipine expresses its hypotensive action by antagonism on the L-type and T-type Calcium channels along with blood vessels dilation.
In Summary, Azelnidipine has shown that, besides its sustained hypotensive action, it has no reflex tachycardia compared to a similar class of drugs and offers superior cardio & renoprotection.
Established in 1976 by Shri J.B. Mody, J.B.Chemicals & Pharmaceuticals Ltd. (JBCPL) is one of India's fastest-growing pharmaceutical company, with its popular anti-hypertensive range in India. With commonly prescribed formulations such as Nicardia (Nifedipine) and Cilacar (Cilnidipine), it has acquired a nickname in the pharmaceutical industry as the "House of CCBs"
The above article has been published by Medical Dialogues under the MD Brand Connect Initiative. For more details on Azelnidipine, click here(3)