Medical negligence case registered against Fortis hospital, Jaipur on Court Order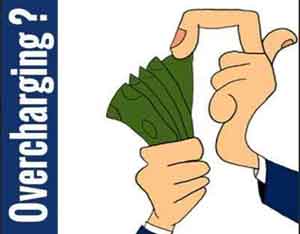 Jaipur: A case of medical negligence was registered against a prominent private hospital in the city following the direction from a local court here, police said.
The case was registered against Fortis Hospital under various sections of the Indian Penal Code (IPC), including murder, Sub-Inspector posted at the Jawahar Circle police station, Munshi Lal Sharma said.
The court directed police to register an FIR in the death of 53-year-old Praveen Tiwari. He died at the hospital in May last year, he said.
Sharma said earlier hospital authorities did not cooperate in the investigation.
Praveen's family members had lodged a complaint but had to move court last month to get an FIR registered in the matter.
"My father was admitted at the hospital in January last year owing to a cardiac problem. He was admitted for over four months and he died on May 21.
"The hospital served a Rs 50 lakh medical bill, including Rs 4.5 lakh for hand gloves. Visits of doctors who were abroad were included in the bills, Praveen's daughter Kanika Tiwari said.
She said we have paid over Rs 25 lakh to the hospital after which the body was released by the hospital administration.
However, the hospital administration said the doctors and their team did their best in treating the patient.
"Doctors and their team did their best in treating the patient. The matter is now under police investigation. We will see what needs to be done, Director of Fortis Hospital Pratim Tamboli said.