Medical Superintendent, RMO at Niloufer Hospital given suspension orders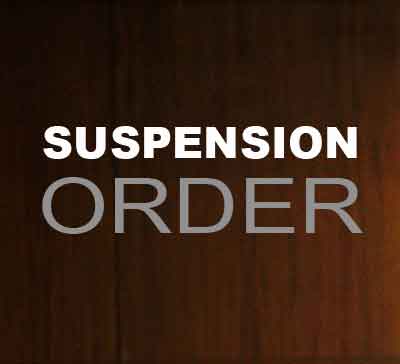 Hyderabad: The Medical Superintendent of state run Niloufer Hospital along with an RMO has been given suspension orders following the death of 5 women patients undergoing operations at the hospital in a short  span of a week. It is reported that Dr Suresh Kumar, medical superintendent of the hospital surrendered to the Director of Medical Education, whereas Dr Rani, RMO surrendered to the Director of Public Health and Family Welfare, for further posting.
The Incidents
During the week of January 28 to February 4 this year, 5 women had died after undergoing c-section operations at the hospital. TOI reports that in two of the cases, patients, when shifted to Osmania general hospital were identified brought dead, probably due to postpartum haemorrhage, while in the case of two other OGH doctors blamed disseminated intravascular coagulation — failure of blood clotting mechanism with sepsis shock — as cause of death. A probe into the matter was demanded, with families of the patients protesting outside the 550 bedded hospital.
The Aftermath
 Immediately after the deaths Niloufer Hospital's operation theatres were (OT) to shut down, with the the health minister Dr K Laxma Reddy ordering probes at two different levels adding that the government will take harsh steps against those found responsible for the deaths at the hospital.
Deccan Cronical
reports that A three-member committee headed by senior anaesthetologist Dr Deep Raj Singh and two gynaecologists has been appointed to look into the matter. Moreover, collector Rahul Borja has been appointed by the state government to  conduct an inquiry into the deaths that occurred in the course of a week and to furnish a detailed report within a week. The probe is still under-way.
Dr Shailaja, superintendent of Government Maternity Hospital, Sultan Bazaar, has been appointed the new superintendent of Niloufer Hospital.