Arthritis Drug linked to Heart-Related Problems and Cancer by FDA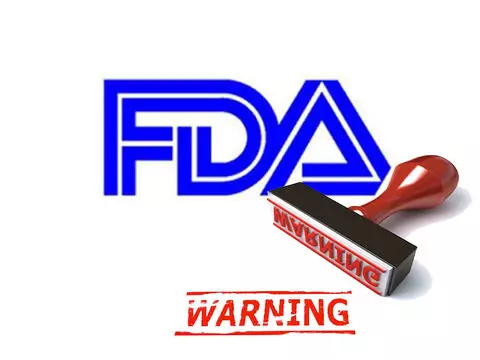 The US Food and Drug Administration has issued a warning against the use of tofacitinib, sold under the brand name Xeljanz and Xeljanz XR. The regulatory agency has alerted an increased risk of serious heart-related problems and cancer risk with the use of Janus kinase inhibitor, tofacitinib. The FDA has issued this safety alert to patients and health providers based on the interim analysis from a safety clinical trial comparing tofacitinib and tumor necrosis factor (TNF) inhibitors in patients with rheumatoid arthritis (RA).

TOFACITINIB Regulatory journey:
• In 2012, the FDA approved tofacitinib to treat adults with RA who did not respond well to the medicine methotrexate.
• In 2017, It was approved to treat patients with a second condition that causes joint pain and swelling, psoriatic arthritis (PsA), who did not respond well to methotrexate or other similar medicines.
• In 2018, it was approved for the treatment of ulcerative colitis.
• In 2019, FDA warned against tofacitinib, as it increased the risk of blood clots and death with the higher 10 mg twice daily dosage and approved a boxed warning.
• In 2021, FDA warns about an increased risk for serious health-related problems and cancer.
FDA warning is based on preliminary results from ORAL Surveillance, a post-marketing safety clinical trial required by the FDA to demonstrate non-inferiority of Xeljanz compared to TNF inhibitors among patients with RA concerning the risk for cardiovascular events and malignancies.
The interim analysis findings failed to meet the study's primary endpoint and were instead associated with a higher rate of major adverse cardiovascular events and malignancies compared with TNF inhibitors among patients aged 50 years and older with underlying cardiovascular risk factors. However, the FDA is still awaiting further results from the trial.
As a part of an alert, the FDA recommends "Patients should not stop taking tofacitinib without first consulting with your health care professionals, as doing so may worsen your condition. Talk to your health care professionals if you have any questions or concerns."
For Healthcare Professionals, the FDA recommended "consider the benefits and risks of tofacitinib when deciding whether to prescribe or continue patients on the medicine. Continue to follow the recommendations in the tofacitinib prescribing information."
FDA also encourages the healthcare professionals and patients to report adverse events or side effects related to the use of these products to the FDA's MedWatch Safety Information and Adverse Event Reporting Program.
For further information:
Article Source :
US FDA