Clinical Trial shows promising results of COVID-19 vaccine in elderly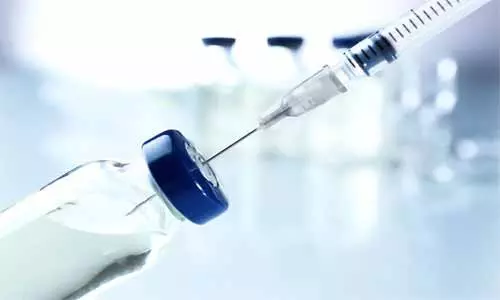 There are increased incidences of illness and death from Covid-19 that have been associated with an older age.Therefore testing of vaccine candidates to prevent infection with severe acute respiratory syndrome coronavirus 2 COVID-19 in an older population is important.

According to researchers a candidate messenger RNA vaccine against COVID-19 (mRNA-1273) has shown promise in older adults in a small, phase 1 trial.The experimental vaccine against COVID-19 appears to generate more antibodies in people over the age of 70 than it does in even middle-aged adults.

The research has been published in the New England Journal of Medicine.
The researchers conducted conducted a phase 1, dose-escalation, open-label trial of a messenger RNA vaccine, mRNA-1273, which encodes the stabilized prefusion SARS-CoV-2 spike protein (S-2P) in healthy adults. The trial was expanded to include 40 older adults, who were stratified according to age (56 to 70 years or ≥71 years). All the participants were assigned sequentially to receive two doses of either 25 μg or 100 μg of vaccine administered spaced 4 weeks apart.
Adverse events were primarily mild or moderate (e.g., chills, fatigue).
It was found that all participants had neutralizing antibodies against SARS-CoV-2 after the second dose, although the response was greater with the higher dose. Overall, binding- and neutralizing-antibody responses in these older adults were similar to those previously observed in adults aged 18 to 55.

After the second immunization, serum neutralizing activity was detected in all the participants by multiple methods. Binding- and neutralizing-antibody responses appeared to be similar to those previously reported among vaccine recipients between the ages of 18 and 55 years and were above the median of a panel of controls who had donated convalescent serum. The vaccine elicited a strong CD4 cytokine response involving type 1 helper T cells.
The antibody responses measured in the study don't necessarily mean that people are protected from infection. Researchers won't know whether vaccination is protective until the end of the phase III trial, which is underway. But they are an encouraging sign.

The researchers concluded that
the 100-μg dose of mRNA-1273 vaccine induced higher binding- and neutralizing-antibody titers than the 25-μg dose, which supports the use of the 100-μg dose in a phase 3 vaccine trial. In this small study involving older adults, adverse events associated with the mRNA-1273 vaccine were mainly mild or moderate.

mRNA-1273 Study ClinicalTrials.gov number, NCT04283461. opens in new tab.)
Source : New England Journal of Medicine