Deferiprone safe for transfusional iron overload in anemias, Study says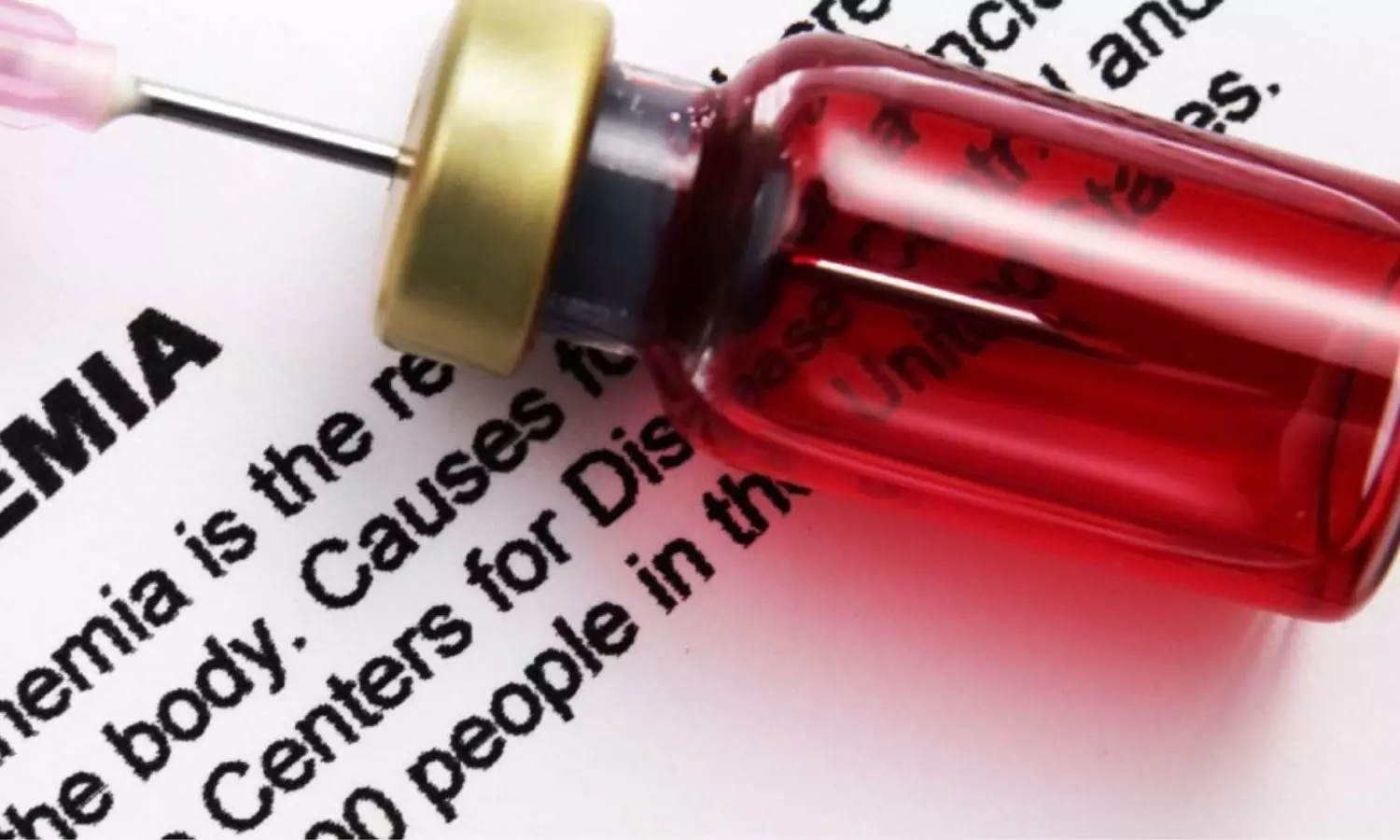 Cairo, Egypt: In a new study conducted by Janet L. Kwiatkowski and team, it was seen that deferiprone had acceptable effectiveness and safety profiles, which were similar to those reported in individuals with transfusion-dependent thalassemia. The findings of this study were published in the journal Blood Advances.

Many persons with sickle cell disease (SCD) or other anemias need to have blood transfusions on a regular basis, which can lead to iron excess and the need for chelation therapy. The iron chelator deferiprone is commonly used in people with thalassemia syndromes, however, there are few studies in people with SCD. The efficacy and safety of deferiprone in patients with SCD or other anemias receiving prolonged transfusion treatment were investigated in an open-label trial.
In total, 228 patients (mean age: 16.9 [range, 3-59] years; 46.9% female) were randomly assigned to either oral deferiprone (n = 152) or subcutaneous deferoxamine (n = 76) treatment. The primary endpoint was the change in liver iron concentration (LIC) from baseline after 12 months, as measured by R2* magnetic resonance imaging (MRI).
The key findings of this study are as follow:
1. The least-squares mean change in LIC for deferiprone was 4.04 (0.48) mg/g dry weight vs. 4.45 (0.57) mg/g dry weight for deferoxamine, with analysis of covariance demonstrating noninferiority of deferiprone to deferoxamine (least-squares mean difference 0.40 [0.56]; 96.01 percent confidence interval, 0.76 to 1.57).
2. Both cardiac T2* MRI and serum ferritin were shown to be noninferior to deferiprone.
3. There were no significant differences in the rates of overall adverse events (AEs), treatment-related AEs, major AEs, and AEs resulting in withdrawal across the groups. Abdominal discomfort (17.1%), vomiting (14.5%), pyrexia (9.2%), elevated alanine transferase (9.2%) and aspartate transferase levels (9.2%), neutropenia (2.6%), and agranulocytosis were all reported as side effects of deferiprone treatment (0.7%).
In conclusion, Deferiprone was found to be noninferior to deferoxamine in the treatment of transfusional iron overload in individuals with SCD or other anemias in this investigation.
Reference:
Kwiatkowski, J. L., Hamdy, M., El-Beshlawy, A., Ebeid, F. S. E., Badr, M., Alshehri, A., Kanter, J., Inusa, B., Adly, A. A. M., Williams, S., Kilinc, Y., Lee, D., Tricta, F., & Elalfy, M. S. (2022). Deferiprone vs deferoxamine for transfusional iron overload in SCD and other anemias: a randomized, open-label noninferiority study. In Blood Advances (Vol. 6, Issue 4, pp. 1243–1254). American Society of Hematology. https://doi.org/10.1182/bloodadvances.2021004938
Keywords: blood, deferoxamine, anemia, deferiprone, neutropenia, thalassemia, sickle-cell, alanine transferase, iron overload, American Society of Hematology, Blood Advances
Source : Blood Advances Medical Dialogues consists of a team of passionate medical/scientific writers, led by doctors and healthcare researchers. Our team efforts to bring you updated and timely news about the important happenings of the medical and healthcare sector. Our editorial team can be reached at editorial@medicaldialogues.in.