Hepatitis C Virus Drugs may augment Covid 19 suppression effect of Remdesevir: Study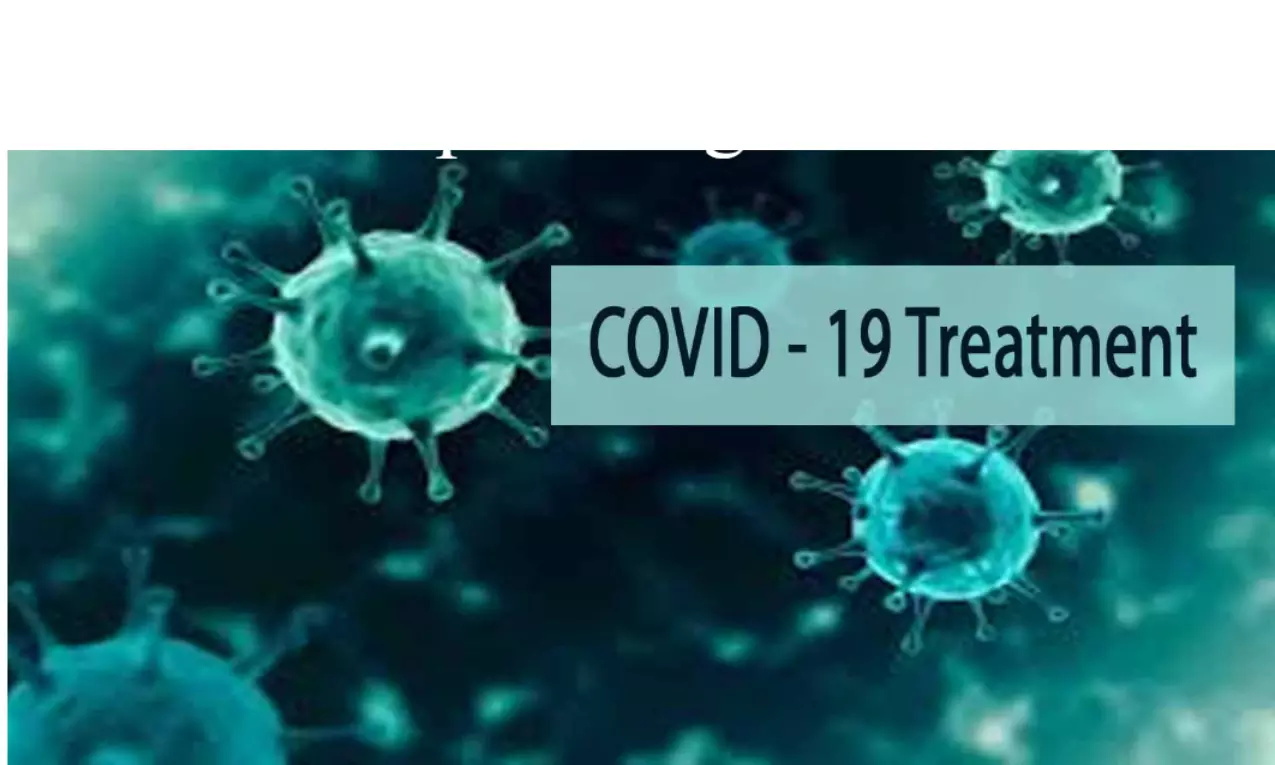 Effective control of the SARS-CoV-2 coronavirus that causes COVID-19 requires antivirals. Considering the urgency to identify effective antiviral drugs, and the usually lengthy process involved in approving candidate drugs for human use, the goal is to identify existing drugs already approved for use in humans that can be repurposed as safe and effective therapeutics for treating COVID-19 infections, and which may also be useful as lead molecules for novel drug development.

SARS-CoV-2 is an enveloped RNA virus which causes COVID-19. Its genome is comprised of a single, large positive-sense single-stranded RNA, which is directly translated by host cell ribosomes. The SARS-CoV-2 genome encodes 4 structural proteins, 16 non-structural proteins (NSPs) which carry out crucial intracellular functions, and 9 accessory proteins.
Many of these proteins, and their host binding partners, are potential targets for development of antivirals for SARS-CoV-2. For example, the repurposed drug remdesivir, which inhibits the viral RNA-dependent RNA polymerase, is the current FDA-approved antiviral standard of care for COVID-19.
The study conducted by Bafna, K et al and published in Cell reports journal explains,
"We observed that the substrate binding cleft and active site of the SARS-CoV-2 M pro has remarkable structural similarity with the active site of the hepatitis C virus (HCV) NS3/4A protease, suggesting that drugs that inhibit the HCV protease might also inhibit SARS-CoV-2 Mpro. Consistent with this hypothesis, subsequent studies have reported that three of these HCV drugs, boceprevir, narlaprevir, and telaprevir, inhibit Mpro proteolytic activity and bind into its active site."
Boceprevir has also been reported to inhibit SARS-CoV-2 replication in Vero cells. Other HCV protease inhibitors have also been reported to inhibit Mpro proteolytic activity and/or viral replication to various extents, while other studies report that some of these same HCV protease inhibitors did not significantly inhibit Mpro.
Virtual docking experiments predict that all ten of the HCV drugs can bind snuggly into the Mpro binding cleft with docking scores comparable to a known Mpro inhibitor, suggesting that any of these ten HCV drugs are potential inhibitors of Mpro. Seven of these HCV drugs inhibit both SARS-CoV-2 Mpro protease activity, and SARS-CoV-2 virus replication in Vero and/or human 293T cells expressing the SARS-CoV-2 ACE2 receptor.
"Surprisingly, we found that four HCV drugs also inhibit PLpro protease activity (including one that did not inhibit Mpro ). Consequently, HCV drugs that inhibit Mpro and/or PLpro can suppress SARS-CoV-2 virus replication, viz, boceprevir (BOC), narlaprevir (NAR), vaniprevir (VAN), telaprevir (TEL), paritaprevir (PAR), simeprevir (SIM), grazoprevir (GRZ), and asunaprevir (ASU)."
Further, it was demonstrated that the four HCV drugs which inhibit the proteolytic activity of PLpro , SIM, GRZ, PAR, and VAN, also act synergistically with remdesivir to inhibit SARS-CoV-2 virus replication, thereby increasing remdesivir antiviral activity as much as 10-fold. In addition, the PLpro -specific inhibitor, GRL0617, also synergizes with remdesivir.
In contrast, the HCV drugs BOC and NAR, which inhibit Mpro but not PLpro, as well as the Mpro -specific inhibitor GC-376, act additively, rather than synergistically with remdesivir to inhibit virus replication.
"The results suggest that the combination of a HCV protease inhibitor with a RNA polymerase inhibitor could potentially function as an antiviral against SARS-CoV-2. More generally, the results strongly motivate further studies of the potential use of PLpro protease inhibitors in combination with RNA polymerase inhibitors as antivirals against SARS-CoV-2."
HCV drugs that are strongly synergistic with remdesivir are most pertinent for the goal of the present study. Repurposed drugs may not have sufficient inhibitory activity on their own to achieve clinical efficacy.
Synergy with remdesivir increases the potency of both the proposed repurposed HCV drugs and remdesivir. The study identified four HCV drugs, SIM, VAN, PAR, and GRZ, that act synergistically with remdesivir to inhibit SARS-CoV-2 virus replication. Of these four, SIM, PAR, and VAN are particularly interesting as repurposed drugs because they effectively inhibit SARS-CoV-2 virus replication in human cells at lower concentrations than GRZ.
Consequently, the combination of an FDA-approved PLpro inhibitor, such as SIM or PAR, and remdesivir, could potentially function as an antiviral against SARS-CoV-2 while more specific and potent SARS-CoV-2 antivirals are being developed.
SIM, VAN, PAR, and GRZ are orally-administered drugs that might also be combined with an oral polymerase inhibitor rather than with remdesivir, which has to be administered intravenously.
"One such oral polymerase inhibitor, molnupiravir (MK-4482), which is currently in late stage clinical trials, could potentially be combined with one of these four HCV protease inhibitors for clinical applications. For example, a combination of SIM and molnupiravir could be assessed for outpatient use.
Beyond the proposed repurposing of these FDA-approved HCV inhibitors as antivirals for COVID-19, the results indicate that the SARS-CoV-2 PLpro is an important target for future antiviral drug development that when used in conjunction with polymerase inhibitors could provide potent efficacy and protection from SARS-CoV-2, especially for virus variants that are resistant to vaccine generated antibodies."
Source: Bafna, K., White, K., Harish, B., Rosales, R., Ramelot, T.A., Acton, T.B., Moreno, E., Kehrer, T., Miorin, L., Royer, C.A., García-Sastre, A., Krug, R.M., Montelione, G.T., Hepatitis C Virus Drugs That Inhibit the SARS-CoV-2 Papain-Like Protease Synergize with Remdesivir to Suppress Viral Replication in Cell Culture, Cell Reports (2021), doi: https://doi.org/10.1016/ j.celrep.2021.109133.
Source : Cell Reports Journal