Oral antibiotics as effective as IV therapy in bone and joint infections, finds study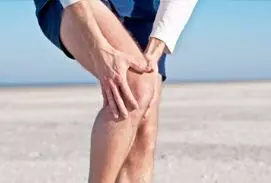 Researchers have found in a new study that Oral antibiotics as effective as intravenous therapy in bone and joint infections, finds study.
A study by UK researchers published recently in Clinical Infectious Diseases indicates that findings of the Oral Versus Intravenous Antibiotics (OVIVA) trial can be implemented into clinical practice.
The Oral Versus Intravenous Antibiotics (OVIVA) Trial, the first prospective study of its kind, had demonstrated that oral therapy, when used during the initial 6 weeks in the treatment in bone and joint infection (BJI), is non-inferior to intravenous therapy in patients were randomized to receive 6 weeks of either IV or oral (PO) antibiotics for a broad range of BJIs.
The results of the trial were initially presented in 2017 and published in 2019, but to date, there have been no reports describing their reproducibility in real-world settings.
To determine whether the OVIVA findings can be replicated, researchers under Tariq Azamgarhi from Pharmacy Department, Royal National Orthopaedic Hospital NHS Trust, UK, in collaboration with the Royal National Orthopaedic Hospital, which implemented changes in practice in 2017 based on the results, looked at all patients diagnosed as having BSI at the hospital in the 12 months pre- and post-implementation. Outcomes included treatment failure, adverse drug reactions (ADRs), ADR-related hospital readmission, hospital length of stay (LOS), and treatment costs. Patient follow-up was conducted by an outpatient parenteral antibiotic therapy (OPAT) service.
In their analysis of 328 patients (145 pre- and 183 post-implementation), the researchers noted the following key facts.
66.1% of patients were switched to a suitable oral antibiotic regimen post-implementation.
The rate of treatment failure was more common post-implementation (18.6%) compared with pre-implementation (13.6%), but Kaplan-Meier analysis of infection-free survival at 12 months did not demonstrate any statistical difference between the two groups (P = .154).
Subgroup analysis showed that in the post-implementation period, treatment failure was more common in patients who required IV antibiotics due to lack of suitable options (IV, 26.7% vs oral, 14.3%).
ADRs requiring close monitoring or change of treatment were more common post-implementation (37.1% vs 21% pre-implementation), but ADR-related hospital readmissions were similar in both groups (2.2% vs 2.1%).
The post-implementation group showed a reduction in 4 days in the median LOS and a median cost reduction of £ 2,764.28 (US $3,558) per patient.
Findings further highlighted that this was due to the use of oral antibiotics, the need to insert a vascular access device could be completely avoided. This improved patient experience and reduced the risk of healthcare-associated infections. This also represented a financial benefit to the wider healthcare economy.
"These findings provide a useful guide for hospitals implementing the results of the OVIVA trial. Larger multicenter studies are required to better understand the differences in antibiotic regimens in varying patient groups and against specific pathogens." concluded the research team.

Primary source: Clinical Infectious Diseases
For the full article click on the link: https://doi.org/10.1093/cid/ciaa985
Source : Clinical Infectious Diseases