MedPlus to open 350 stores in Delhi-NCR at 100 crore investment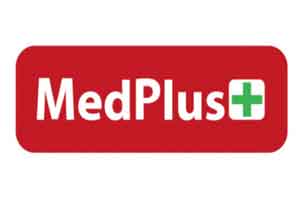 MedPlus has drawn big plans to expand it share to 25% in the region, taking its store up from 40 to 350 by the end of 2014

Pharma retailing major, MedPlus has recently announced its ambitious plans to sustain a quarter of market share in the Delhi-NCR region. From its not so widespread presence of 40 stores in the region at present, MedPlus seems to be banking on a large chunk of its revenue share coming from this market-taking the total number of stores up by 350, to hit the tally of 400 stores by 2017. The initiative will cost them an investment of 100 crore, to expand its infrastructure in the region.

The company has also recently launched its ecommerce business model, 'click,pick&save' to enhance its presence in the fast picking up internet model of pharmacies in India. The investment in the Delhi region would be along the franchise model, with 10-15 company owned stores likely to come up, as confirmed by a company source to PTI.

When asked how the company plans to fund the expansion, MedPlus Health Services Founder and CEO Madukar Gangadi said, "It will be a combination of equity, debt and internal accruals. But mainly it will be through equity. We are already in the process of raising money from private equity partners."

The aim is to have around 25 per cent of the market share in the region, he added.

On being asked if the company is also mulling at entering the tier II and tier III cities, Gangadi said, "Our aim is to have a pan-India presence and eventually we plan to enter these cities."

Launched in 2006, MedPlus currently has over 1,260 outlets across 12 states and serves more than 2 lakh customers daily.