MMC Elections: Campaigning Doctors develop app that shows credentials of treating doctor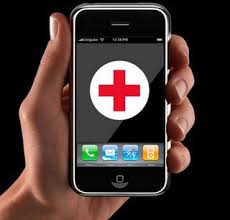 Maharashtra : Dr Gurram Manik, a gynecologist from Solapur  and Parivartan, a team of eight doctors who are one of the contenders for  Maharashtra Medical Council (MMC) polls, have developed a mobile application that will help patients check the credentials of their treating doctors.
The app has pooled a database of some 85,000 MBBS doctors  so as to allow patients to check registration numbers of consulting doctors and their specialisation certificates.
"Introducing an easy-to-use app brings about transparency between the medical fraternity and patients. Currently, there is no other easy way for people to check the authenticity of their doctors," said Dr Gurram.
A specialisations feature will also be added to the app, using which, people will be able to check if a doctor who has specialised in a particular field is also practising it.
The app also has online continuing medical education (CME) so doctors can be up to date with the latest concepts. The app is currently a prototype.
Dr Ketan Parikh, a paediatric surgeon from Mumbai and a member of the team  said the app will reduce the burden of pending cases of medical
negligence
.
"Currently, patients don't have a platform where their complaints of medical negligence can be redressed.Officials will be able to check complaints on the app and decide whether they account for proceedings," said Parikh.
Maharashtra Medical Council (MMC) Election update
Parivartan panel is one of the panels apart from Pragati and the Indian Medical Association (IMA)— that are currently mobilising the campaign for MMC elections, trying to encourage doctors in the state to cast their votes on December 18, 2016.
49 candidates are contesting for the nine seats in the quasi-judicial body that primarily grants registrations and acts a grievance redressal forum for patients.