MP: Janata Clinic launched to Provide Cheaper Medical Treatment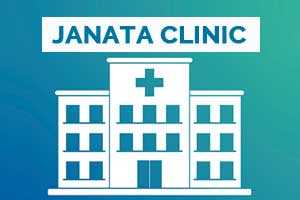 Indore:  In order to provide cheaper medical treatment to economically-weaker sections of the society, the BJP has launched a special health centre in the city.
The centre, "Janata Clinic", has been apparently modelled on the lines of Delhi's "Mohalla Clinic", but the party said its project is different than the one operating in the national capital.
The BJP's initiative is limited to the Indore city and the state government is not involved in it.
Madhya Pradesh Finance Minister Jayant Malaiya formally inaugurated the first "Janata Clinic" in Ram Nagar under ward number 6 of the city.
Talking to reporters, Malaiya said, "Our party has taken the initiative to open Janata Clinic to provide medical facilities to the poor at very affordable rates."
Replying to a question, he said this non-governmental initiative has nothing to do with the Mohalla Clinic model of Delhi's AAP government.
The project was developed by local corporator Deepak Jain, who said patients would be charged Rs 10 for the doctor's consultation and medicines at the clinic.
Along with this, pathology tests would be done at the rates which would be nearly 80 per cent less than the market rates.
Similar clinics would be gradually opened in other parts of the city, Jain said.