Mumbai: Doctor booked for injecting inappropriate medicine to 58 year old patient at Medical Camp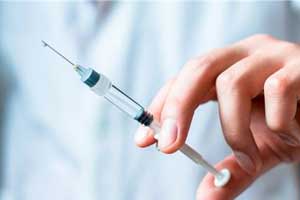 Mumbai: A doctor and three of his assistants have been booked for allegedly injecting wrong medicine to a 58-year old lady in a medical camp, which deteriorated her health.
According to a media report, two patients complained of developing a knot in their bodies after availing treatment from that medical camp which was held in the Ulhasnagar township of the district.
The matter concerned a lady, who was suffering from severe knee and waist pain. Even after taking several medications, no improvement was observed in the condition.
The son of the patient got to know about a doctor, Farooq Hussain, hailing from Rajasthan, he heard that his treatment would provide relief to his mother and she will get out of the pain. He took his mother to the medical camp where she was given some injection and charged Rs 800. The doctor assured him that the patient would get relief in the next 15 days. But instead of getting relief from pain, she started observing a knot near her waist. The patient had to undergo an operation in a private hospital to get rid of the knot for which she had to pay Rs 80,000.
Read Also: Doctor Booked under IPC 420 for taking money and not providing treatment
Aggrieved, the patient then went to the Kalyan police station and filed a cheating case against the doctor. With the search of the doctor going on, the son of the patient got to know about the medical camp being organized in Titwala, he went to the camp to find the missing doctor. His team members who treated the patient were present there except the accused doctor.
The members were found to be unqualified to treat patients as they did not have medical degrees. The police inspector, Balaji Pandhare told the Mumbai Mirror, "They claimed to be doctors and were cheating people under the guise of proving treatment. We raided the camp and arrested Rahul Khan, Farooq Rasika and Monu Kukund."
The arrested members were sent to police custody. The doctor is currently on a run and a probe is on to nab him.