Mumbai sees 20 organ donations in five months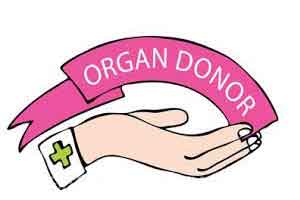 Thane:  Mumbai witnessed its 20th cadaver organ donation this month when the family of a 24-year-old brain-dead girl, consented to donate her heart, kidneys and liver.
The woman met with a road traffic accident and sustained severe brain injury.
Admitted to Fortis Hospital on May 22nd, she was pronounced brain dead yesterday.
According to a release from Fortis Hospital in Mulund, a 14-year-old boy, who suffered from Dilated Cardiomyopathy and had been waitlisted for a heart since March, received the donor's heart, while her liver was given to a 27-year-old woman who suffered from liver failure.
One of her kidneys was donated to a patient suffering from chronic Kidney disease.
The release quoted the donor's relative Raja Louis saying,'We knew about the concept of organ donation and readily agreed to donate; while we lost her early, we believe that she continues to live within four deserving people.
' Dr S Narayani, Zonal Director, Fortis Hospital, Mulund, said, "It is indeed gratifying to see how the community is now far more aware about the cause of Organ Donation, and agree to donate when counselled.
It's a giant step towards building a healthier society now that families across all strata, ages, ethnicities and communities are opening up to this case.
We will remain indebted to the young girl's family and are very proud of our Clinical Teams and Medical Social Workers who have worked tirelessly to enable these transplants".