Nadda urges private hospitals to set up Centres in rural areas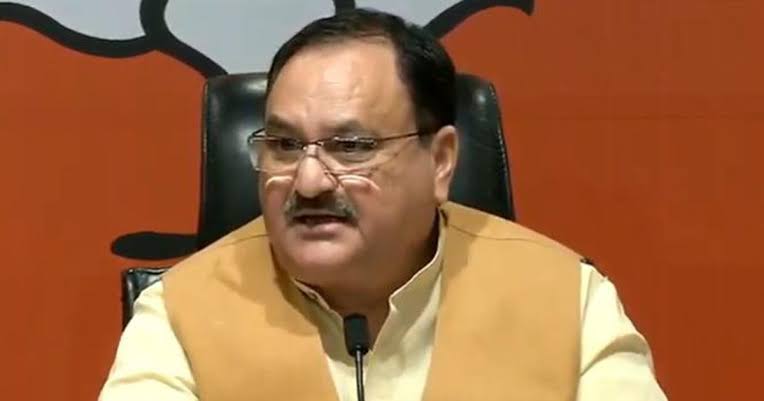 New Delhi: In order to ensure accessibility to health services to the residents of semi-rural areas, Union Health Minister J P Nadda pitched for private hospitals to set up their centre there and at the same time making the services affordable.

"While taking a holistic view of healthcare we must not forget that healthcare in India needs to be affordable, accessible and adheres to the quality standards." This was stated by Shri J P Nadda, Union Minister for Health and Family Welfare at the 13th India Health Summit, an annual flagship event on healthcare, organized by the Confederation of Indian Industry (CII), here today.

Speaking on the occasion, the Health Minister stated that there is an urgent need for strengthening healthcare in India with well-defined terms of reference (ToR) of partnership with the private sector. "Time has come when we must freeze the ToR that are meaningful and deliver results," Shri Nadda said. The Health Minister further stated that today's event gives us an opportunity to engage with private sector and strengthen partnerships to move towards our common goal of providing equitable and affordable healthcare of quality to all. "We need poor people to have accessibility to private hospitals in rural areas and for that we have to explore and develop models that can provide healthcare at affordable cost," Shri Nadda elaborated.

Reiterating the Government's commitment to make universal healthcare a 'reality' Shri Nadda said, "How do we work on a model where private institutions survive while providing healthcare. We have been in constant dialogue with the industry on health issues for so many years and now the time is ripe for us to move forward. I assure the Government's commitment to promote effective public, public-private and civil society partnerships, building on the experience, expertise and mutual trust."

"I also look forward to this Summit throwing up concrete suggestions and action plans towards collaborating with the Government to achieve health goals." Shri Nadda expounded while appreciating the plethora of ideas and insights provided at the CII Summit.

Highlighting insurance schemes Shri Nadda said that to provide affordable health cover for secondary and tertiary care hospitalizations for the poor and vulnerable population, Rashtriya Swasthya Bima Yojana (RSBY) provides cashless health cover up to ₹ 30,000/- for BPL population and 11 other defined categories of unorganised workers. He further added that the Ministry is now actively working on the New Health Protection Scheme that will provide a cover of up to ₹ 1 lakh with additional top up of ₹ 30,000 per senior citizen in those families. The Senior Citizen Health Insurance Scheme has already been implemented w.e.f. 01.04.2016.

Shri Nadda invited suggestions from the private sector for the innovative models that can be undertaken in the rural areas of the country. These suggestions will enable it to become holistic and truly meaningful, he said.

Also present on the occasion were, Dr. Naresh Trehan, Chairman, CII Healthcare Council and Chairman and Managing Director, Medanta-The Medicity, Shri Bhavdeep Singh, Chief Executive Officer, Fortis Healthcare Limited and Shri Rahul Khosla, Co-Chairman, CII Healthcare Council and Managing Director, Max India Limited.