National Human Rights Commission seeks report on Delhi's healthcare system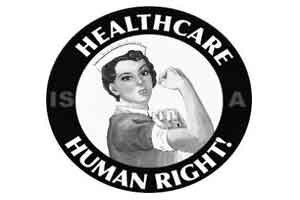 National Human Rights Commission seems to have taken a serious note of the healthcare systems in India. Just two days after
issuing a notice to the Karnataka Government
over botched cataract surgeries in state's government hospitals, it has now issued a notice directed towards the Union as well as the Delhi government.


The National Human Rights Commission (NHRC) has issued notices to the union health secretary BP Sharma and Delhi chief Secretary KK Sharma over the poor state of health infrastructure in the city. The commission has sought a report on the matter within four weeks.Members of the press had reported about the lack of facilities -- essential drugs, equipment -- and the manpower shortage in hospitals recently.

Taking a serious view of the media reports, National Human Rights Commission has asked the respective authorities about the steps being taken to address the matter.

A statement by the human rights body said NHRC is shaken up with the shocking tales of hundreds of patients waiting for the medical attention, some of whom are even at the risk of death due to lack of timely medical care. The commission has further observed that the right to healthcare is a basic human rights and the state has the obligation to fulfill this right of the citizens.

Noting that it is aware of the practical aspects and the difficulties encountered by the government in discharging this constitutional obligation, NHRC said it cannot be a mute spectator, when a large number of people face serious hardships and impediments in their struggle to realize their right to healthcare.