Active Exercise can reduce mortality risk among stroke survivors: Study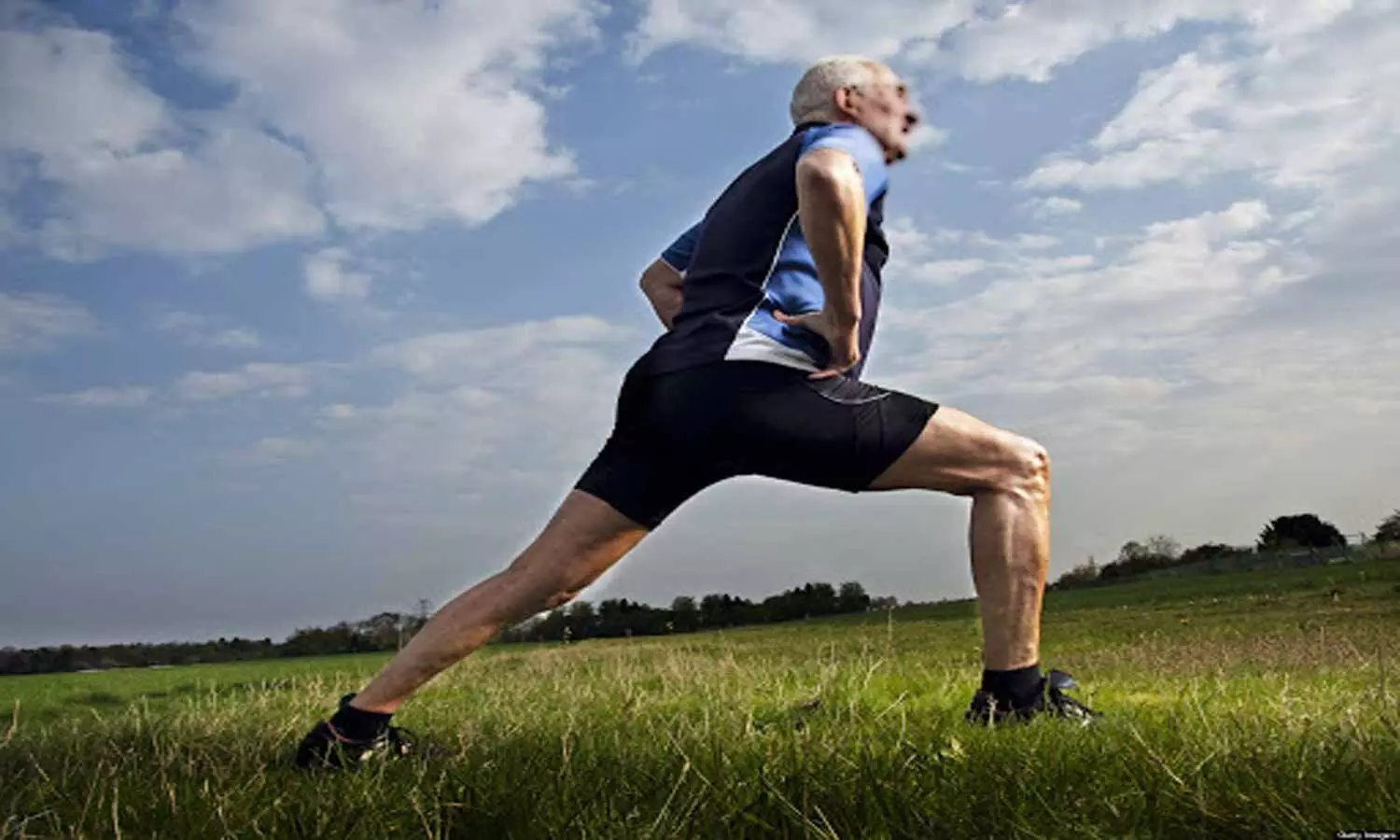 Researchers from Canada discovered that individuals who met guideline-recommended levels of physical activity had considerably decreased risk of mortality from any cause, with a risk reduction of more than 50%. Dr. Raed A Joundi and team wanted to study the relationship of physical activity with mortality in community dwelling stroke survivors and published online in the American Academy of Neurology on August 11, 2021.
The study included 895 patients who had previously suffered a stroke with average 72 years old, while the control group included 97,805 people with average 63 years old and followed prescribed Physical Activity (PA) guideline. The data was recorded as metabolic equivalents (METs).
Key Findings of the study:
During the research period, stroke patients died at a higher rate than control (24.7 percent vs. 5.7 percent).
Participants from both the groups, who followed the physical activity guidelines of 10 MET-hours/week showed reduced mortality. It was observed that, between 0 and 10 METs per week, largest reduction in mortality was seen.
The study established that Stroke survivors under the age of 75 had the significantly relative reduction in death.
In stroke patients group, there was obvious interaction with age, but the same was not noticed in the control group.
The researchers found a log-linear relationship between physical activity and mortality like 10 MET-hours/week was associated with large reductions in mortality with most benefit achieved by 20 MET-hours/week and these thresholds could greatly help making the future guidelines for stroke. The team hopes that the results will influence future activity guidelines for those who have suffered a stroke.
In conclusion Dr. Joundi said, "People are at higher risk of death early on after a stroke but also months and years later, so if we can identify a relatively low-cost and easy intervention like physical activity to improve health and reduce the risk of death for stroke survivors it would be important."
For further insight
Raed A. Joundi, Scott B. Patten, Aysha Lukmanji, Jeanne VA Williams, Eric E. Smith Neurology Aug2021, 10.1212/WNL.0000000000012535; DOI: 10.1212/WNL.0000000000012535