Meningitis B vaccine reduces incidence but not transmission of meningitis: NEJM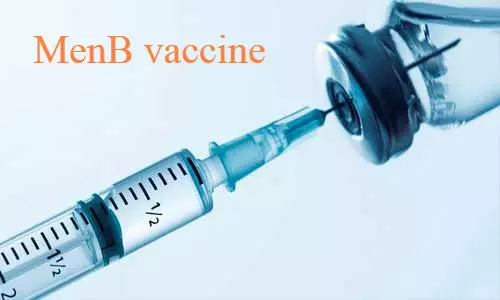 Delhi: Meningococcal group B vaccine, prevents disease among the recipients but had no discernible effect on the carriage of disease-causing meningococci (Neisseria meningitides), reveals findings from two studies published in The New England Journal of Medicine. The study, based on data collected from the United Kingdom and Australia, concerned post-licensure use of the meningococcal group B vaccine.

Neisseria meningitidis remains a major cause of meningitis, sepsis, and other serious infections globally. The disease can be life-changing for survivors who experience long-term complications such as brain injury, epilepsy, hearing loss, and amputation of limbs. Almost all meningococcal infections are caused by one of six capsular groups (A, B, C, W, X, and Y) that are distinguished by different biochemical compositions of the polysaccharide capsules. Over the past two decades, the use of meningococcal capsular polysaccharide-protein conjugate vaccines has led to major successes in the prevention of invasive meningococcal disease.
In 2013, GlaxoSmithKline's Bexsero (4CMenB) became the world's first vaccine against group B meningococcal disease meant for use in infants and at-risk adults. In 2015, the United Kingdom was the first country to inoculate infants with Bexaro at 8 and 16 weeks of age, with a booster dose given at 12 months.
The first study, based on the data collected from the UK, evaluated the effect of vaccination on the incidence of meningococcal group B disease during the first 3 years of the program.
The effect of vaccination was assessed by comparing the observed incidence of disease with the expected incidence based on the incidence during the 4-year prevaccination period in equivalent cohorts and with the use of disease trends in cohorts of children younger than 5 years of age who were not eligible to receive the vaccine. Vaccine effectiveness was estimated with the use of the indirect screening method.
According to the study, the 4CMenB program was associated with continued positive effect against meningococcal group B disease in children in England, and protection after three doses of the vaccine was sustained for at least 2 years.
The second study, based on the data collected from Australia, determined the role of the vaccine in preventing transmission and, therefore, inducing population (herd) protection.
For the purpose, the researchers used cluster randomization to assign, according to school, students in years 10 to 12 (age, 15 to 18 years) in South Australia to receive 4CMenB vaccination either at baseline (intervention) or at 12 months (control). The primary outcome was the oropharyngeal carriage of disease-causing Neisseria meningitides (group A, B, C, W, X, or Y) in students in years 10 and 11, as identified by polymerase-chain-reaction assays for PorA (encoding porin protein A) and N. meningitides genogroups.
The study found that -- among Australian adolescents, the 4CMenB vaccine had no discernible effect on the carriage of disease-causing meningococci, including group B.
References:
Jan 23 N Engl J Med UK study
Jan 23 N Engl J Med Australia study
Source : NEJM