VILTEPSO injection may improve motor function in Duchenne muscular dystrophy, confirms trial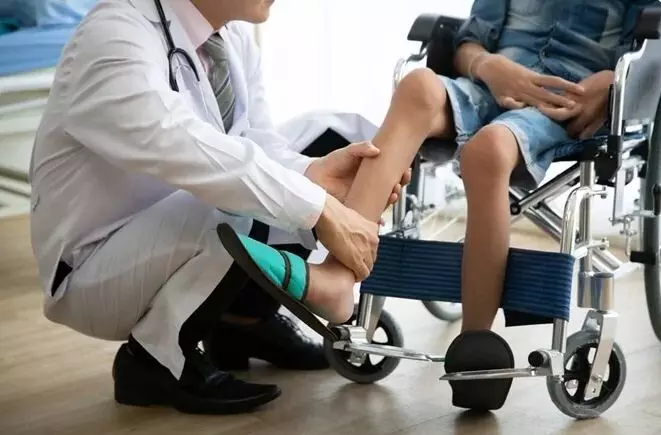 VILTEPSO (viltolarsen) injection has been found to significantly benefit motor function in Duchenne muscular dystrophy in patients with a confirmed mutation.
The findings have been confirmed in an open-label extension results from a phase 2 study."These analyses showed that, after more than two years of treatment with VILTEPSO, patients maintained their motor function based on clinically relevant measurements while the DMD historic controls showed functional decline," said Leslie Magnus, MD, Vice President, Medical Affairs. The findings have been put forth in PPMD 2021 Annual Conference.
VILTEPSO is indicated for the treatment of Duchenne muscular dystrophy (DMD) in patients who have a confirmed mutation of the DMD gene that is amenable to exon 53 skipping. This indication is approved under accelerated approval based on an increase in dystrophin production in skeletal muscle observed in patients treated with VILTEPSO.
The study trial was designed as a current open-label trial (N=16) is the extension of a previous 24-week trial in North America. The purpose of this Phase 3 randomized, double-blind, placebo-controlled trial is to evaluate the efficacy of viltolarsen on functional motor endpoints compared to placebo in DMD 3 / 3 patients amenable to exon 53 skipping All 16 patients in the short-term study elected to enroll in this long-term trial. Participants were assessed at weeks 37, 49, 73 and 109 and will continue to be assessed until study completion. These interim analyses of the timed function tests were conducted for all participants who had received at least 109 weeks of total treatment vs. the matched DMD historical control group.
Results highlighted some key facts.
The efficacy results were for Time to Stand from supine (mean change from baseline (seconds) at weeks 73 and 109 for viltolarsen was 0.21 and 0.43 vs CINRG-DNHS: 3.6 and 4.3, p<0.01),
Time to Run/Walk 10 meters (mean change from baseline (seconds) at weeks 49, 73, and 109 for viltolarsen was -0.8, -0.9, and -0.4 vs CINRG-DNHS: 0.5,1.3, 1.3, p<0.05), and 6-Minute Walk Test (mean change from baseline (meters) at week 109 for viltolarsen was 0.9 vs CINRG-DNHS: -65.6, p<0.05).
Prior to its approval in the U.S. in August 2020, VILTEPSO was granted Priority Review as well as Rare Pediatric Disease, Orphan Drug and Fast Track Designations. In March 2020, VILTEPSO was approved in Japan for the treatment of patients with DMD who are amenable to exon 53 skipping therapy.
In addition to this Phase 2 open-label extension study, NS Pharma continues to investigate the efficacy and safety of VILTEPSO in the confirmatory Phase 3 RACER53 trial. Continued approval for this indication may be contingent upon verification and description of clinical benefit in a confirmatory trial.
For full article follow the link: NS Pharma. Viltepso (viltolarsen) injection: Long-term efficacy and safety data presented at the PPMD 2021 virtual annual conference.
Source: PPMD 2021 Virtual Annual Conference
Source : PPMD 2021 Virtual Annual Conference