New Delhi : HC sets aside over Rs 100 crore fine on Fortis Escorts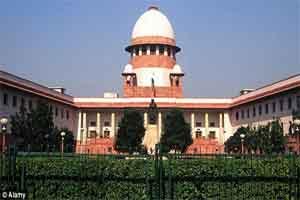 New Delhi : The Delhi High Court has set aside the AAP government's order imposing over Rs 100 crore fine on Fortis Escorts Heart Institute here for allegedly refusing to provide free treatment to poor patients after the government said it will hear the hospital afresh on the issue.
The Aam Aadmi Party (AAP) government told Justice Sanjeev Sachdeva that its special committee, which had recommended imposition of the fine, will give a second hearing to the hospital on whether it had provided free treatment to poor patients.
"In view of the above, order of June 9, 2016 is set aside," the court said and added that the panel can hear the hospital on August 10 or any other date as decided by it and disposed of the plea of Fortis which had alleged that it was not given a sufficient hearing before imposition of the fine.
The judge asked the panel to pass an appropriate order in accordance with the law.
Besides Fortis, the Delhi government had asked four other Delhi-based private hospitals -- Max Super Speciality Hospital (Saket), Dharamshila Cancer Hospital, Shanti Mukand Hospital and Pushpawati Singhania Research Institute -- to deposit "unwarranted profits" they earned from allegedly refusing free treatment to the poor.
The special committee, appointed to look into the affairs of the hospitals as per a high court order of 2007, had imposed a fine of over Rs 32 crore on Max, Rs 36.30 on Shanti Mukand, Rs 10.6 on Pushpawati Singhania, over Rs 100 crore on Fortis and Rs 17.86 crore on Dharamshila.
The Delhi government's submission that a fresh hearing will be given to Fortis came after the court on July 19 had directed it to bring the original records of a meeting held on December 10 last year on the basis of which it had purportedly arrived at the fine amount.
The health department of the government had earlier claimed before the court that the hospitals were provided land at concessional rates between 1960 and 1990on the condition that they will treat the poor free of cost, but they have not abided by it.
As many as 43 private hospitals in Delhi were allotted land at concessional rates on the condition that they will keep 10 per cent of their in-patient department capacity and 25 per cent of out-patient department capacity to treat economically weaker section patients free of cost.